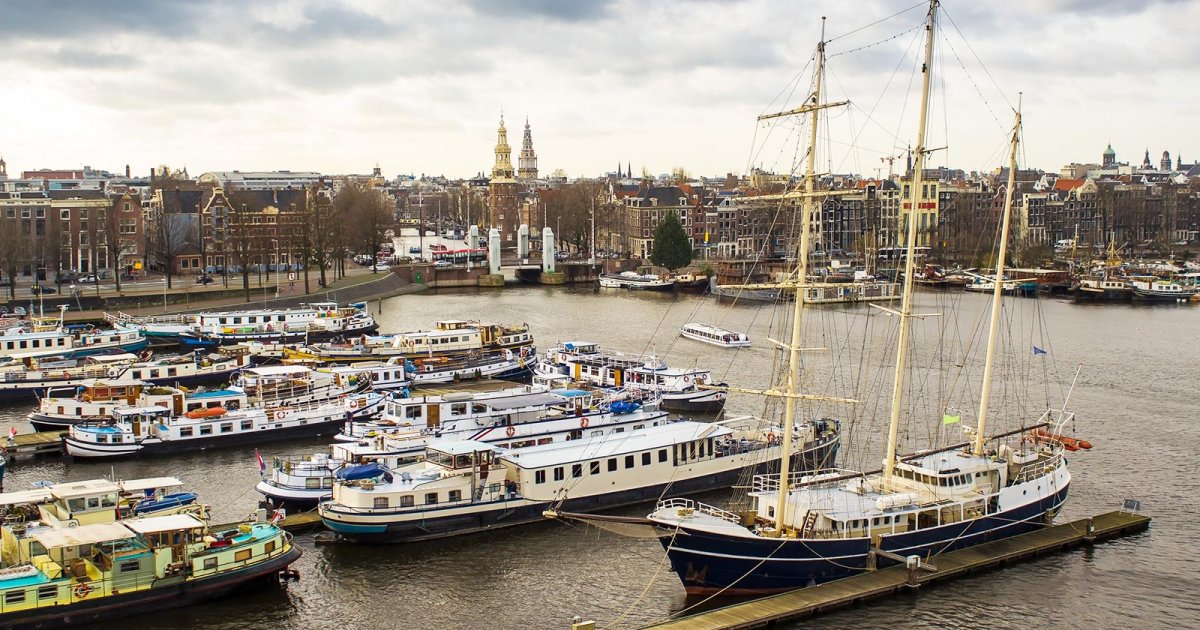 Audio File length: 2.26

Language: English / USA
Hi, my name's Rick, and I'm your personal guide. Along with MyWoWo, I'd like to welcome you to one of the Wonders of the World: the port of Amsterdam.
This extremely busy port has boats of all sizes coming and going non-stop, and the large variety of buildings and characteristic atmosphere never fail to impress anyone visiting it.
The Netherlands' relationship with the sea has played a decisive role in the country's history, shaping its very nature and landscape: much of its land has been snatched away from the sea, using dams, and the Dutch boasted a vast colonial empire for many years. Amsterdam, with its unmistakable allure of a city built on water, embodies this perfectly.
In addition to the network of canals, the city has large docks that stretch out north of Amsterdam Old Town.
Once a landing place for the fast-moving trading ships of the Dutch East and West India Companies, which linked the Netherlands with all the world's oceans, today the port of Amsterdam is the second-largest in the country after Rotterdam, and the fourth-largest in Europe. The area stretches mainly along the North Sea Canal, while the old port in the center mainly welcomes cruise ships.
Following a period of severe decline, the 1990s saw the beginning of a far-reaching restructuring program comprising the whole area of the docks and wharfs in the city center. The port area has now become an exclusive residential neighborhood, with numerous cultural attractions and an unrivalled selection of restaurants serving dishes from countries all over the world.
The route along the docks is lengthy, and visitors can either take public transport or use the bicycles you can find everywhere. The spectacular departure point is the Central Station. If you look at the facade, to the right is the impressive dome of the nineteenth-century Catholic Church of St. Nicholas, the patron saint of sailors and lighthouse keepers. The striking edifice, in Neo-Renaissance style, is flanked by two bell towers.
An interesting fact: every five years since 1975, in August, Amsterdam hosts the largest nautical event in the world, "Sail Amsterdam", where you can admire yachts, historic sailing ships, military ships and much more, as well as compete in thrilling races.