RED LIGHT DISTRICT, Surroundings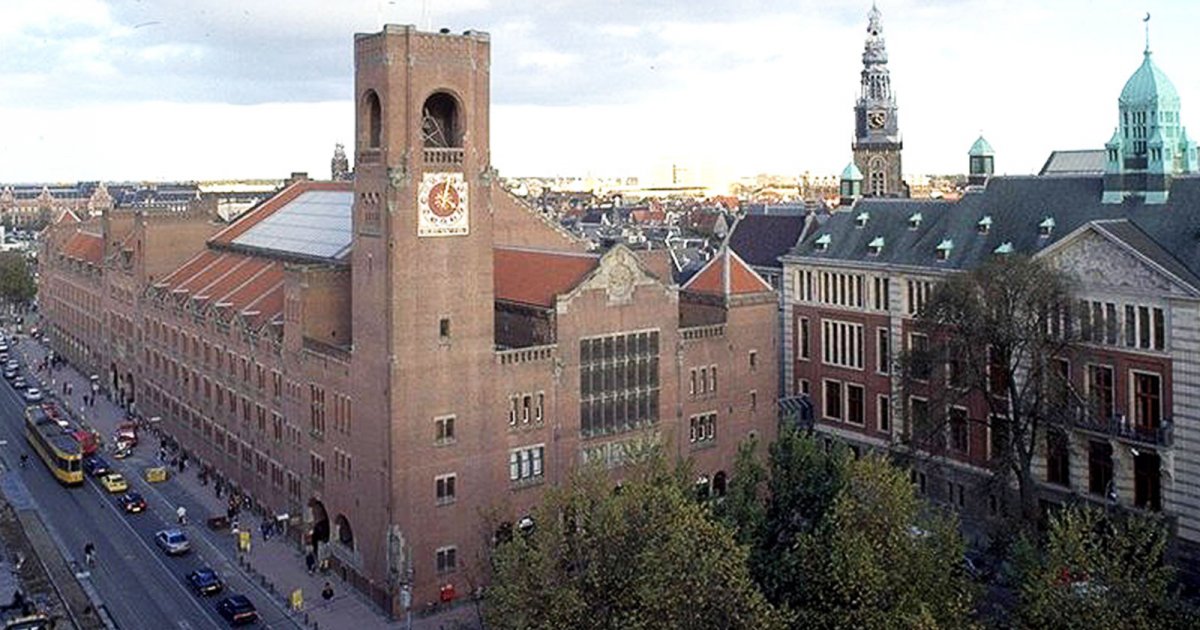 Audio File length: 2.37

Language: English / USA
On the edges of the Red Light District are a number of important historical buildings that have played a significant role in the history of Amsterdam.
Along the Damrak, the lively street that leads to the central station and corresponds to the filled-in canal of the old port, you can see the unmistakable red-brick Stock Exchange building, a masterpiece built between 1898 and 1903 by the architect and designer Hendrik Berlage, a leading figure of Modernism, the eclectic style in vogue between the 19th and 20th century. Berlage's aim was to create a simple, practical building, but with features reminiscent of medieval architecture.
Today the building hosts a cultural center, with areas for conferences and exhibitions, as well as a particularly pleasant café, decorated with Art Nouveau inspired wall paintings by Jan Toorop.
A few steps away, towards the internal canal, just after the Oude Kerk, I suggest a visit to the small, but fascinating, Amstelkrig Museum, housed in a seventeenth-century building, which has perfectly preserved the atmosphere of the everyday home life of a wealthy family during the Golden Age.
After visiting the furnished rooms on the ground and first floors, I suggest you take the narrow wooden staircase up to an amazing, richly decorated secret church.
The tolerant seventeenth-century Netherlands, where most of the population were Calvinist Protestants, permitted other religious beliefs and practices, but they were not allowed to publicize them or hold public services, so the attic of this building was made into a Catholic church in 1663. The narrow spaces were masterfully exploited, thanks to the use of side balconies.
On the edge of the district, the most spectacular urban landmark is the magnificent Central Station, built in 1889 by Pierre Cuypers, who also built the Rijksmuseum. The large edifice is an eclectic combination of Renaissance and Baroque elements that mask the modern technical solutions which were used.
There are two clocks on the towers of the facade, one showing the time and the other the direction of the wind.
An interesting fact: Amsterdam is very open to all forms of culture, and here you can even visit a museum dedicated to the condom, and another very interesting one on the evolution of sex in society!
Our visit to the Red Light District ends here. MyWoWo would like to thank you - see you again at another Wonder of the World!