VAN GOGH MUSEUM, Introduction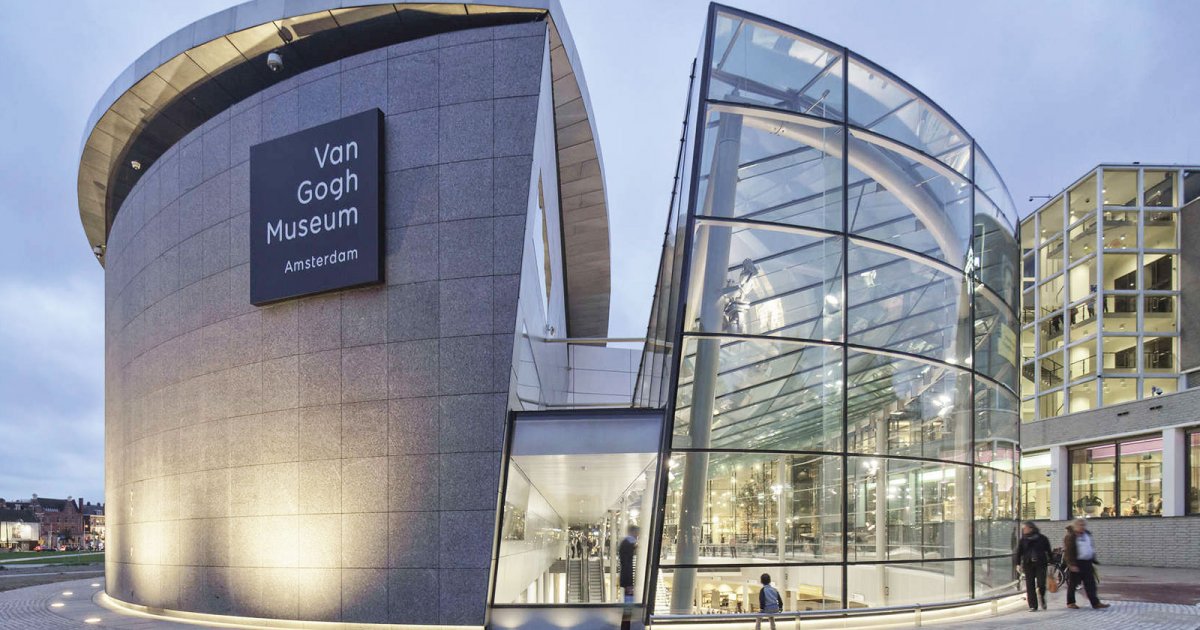 Audio File length: 2.41

Language: English / USA
Hi, my name's Jill, and I'm your personal guide. Along with MyWoWo, I'd like to welcome you to one of the Wonders of the World: the Van Gogh Museum.
The Museum, dedicated entirely to Vincent Van Gogh, is one of the best-loved and most frequently visited in Amsterdam, drawing over one and a half million people every year. On display are some 200 paintings and 500 drawings by the great, ill-fated Dutch painter, together with letters by the artist and rare photographs, as well a collection of the Japanese prints that Van Gogh so loved. Visitors can also admire a selection of works by his contemporaries, such as Corot, Pissarro, Millet, Manet, Gauguin and Toulouse-Lautrec.
The museum is housed in two adjacent buildings. The main building, in rigorous Rationalist style, was designed by Gerrit Rietveld and opened to the public in 1973. An underground passageway, with access to an auditorium and other services, links it with an elliptical-shaped building designed by the Japanese architect Kisho Kurokawa, officially opened in 1999 and used mostly for temporary exhibitions.
The museum tells the story of Van Gogh's life, with the visitor route stretching along the floor with a balcony in the main building. It is largely arranged in chronological order, but the works of the painter and his contemporaries, and the documents of exceptional interest, are displayed in rotation. Only some must-see masterpieces, such as The Potato Eaters, the self-portraits, Sunflowers and the dramatic Wheatfield with Crows are on show, although the setting and arrangement sometimes changes. The visit to the museum itself is often complemented by a visit to the invariably top-quality temporary exhibitions hosted in the adjoining building.
There are often long queues for the Van Gogh Museum, but the Amsterdam Card, which can be used for access to most of the city's cultural sites, entitles holders to priority entry. Alternatively, I suggest you make your visit early in the morning because it gets busier throughout the day.
An interesting fact: Vincent Van Gogh is one of the world's best-known artists today, but the Museum collection consists mainly of paintings that the wife of his brother Theo inherited after her husband's death and was unable to sell. Van Gogh's is a clear case of posthumous success!