VAN GOGH MUSEUM, Self-Portraits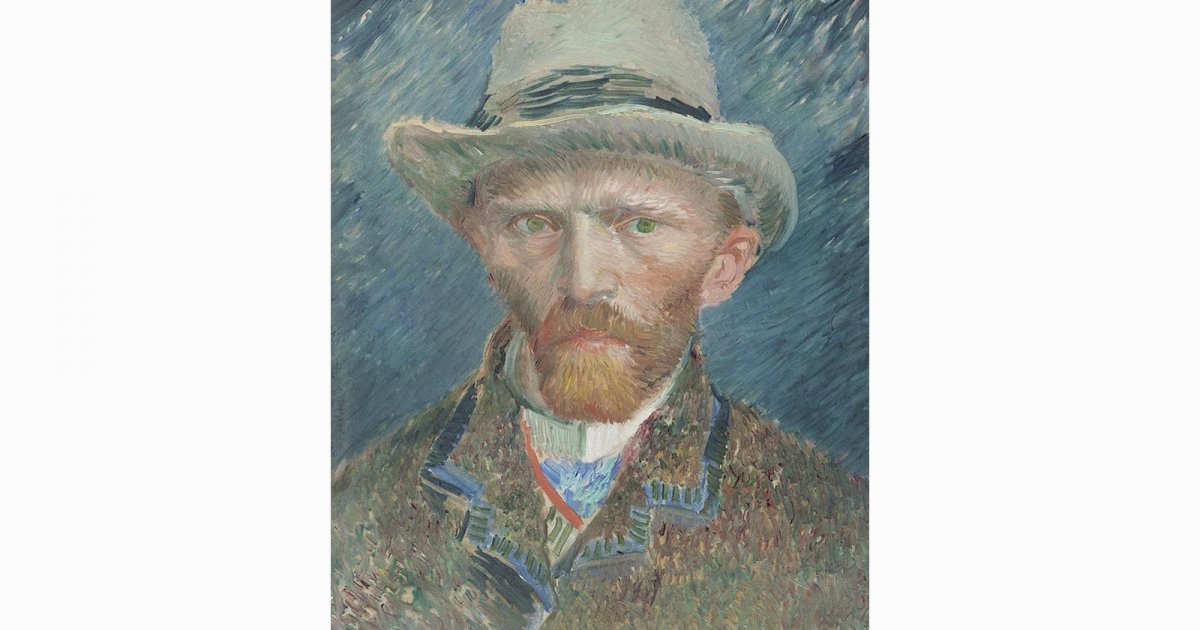 Audio File length: 2.31

Language: English / USA
Between 1885 and 1889, Vincent Van Gogh produced more than 43 self-portraits, which offer an overview of his brief, intense existence; most of them date to the period when his inner suffering was reaching its peak.
These paintings are conditioned by important events in the artist's life. The years he spent in Nuenen ended dramatically: his father died of a heart attack after a violent argument with Vincent, and the local parish priest accused him of raping a young woman who had posed as a model for him.
Thus, in 1886, he moved to Paris, where his brother Theo managed an art gallery, and embarked on a period of frenzied artistic activity, the last in his short life.
It was during this time in Paris that he painted one of his most famous works, Self-Portrait with Grey Felt Hat, with a luminosity and composure that owe much to the cultural influences of the city.
In Paris, the capital of art in the 19th century, Van Gogh came into contact with the Impressionists, and studied together with Toulouse Lautrec. His form of expression underwent a radical change, with the dark, gloomy colors of the Nuenen period shifting towards much lighter, brighter works.
Van Gogh did not altogether abandon Realism, and in a letter to his sister, he wrote that he sought "a deeper likeness than that of the photographer", an aspiration confirmed by his particularly penetrating self-portraits, which reflect both his different moods and his physical condition.
In some of these works, the artist appears shabby, with an unruly beard and deeply sunken eyes; in others, he appears almost elegant. You'll notice that in some paintings, his hair is red, while in others it is gray. The self-portraits dating to after December 1888, when he was already very ill, show just how pale and ashen his face was, while the very last ones, painted in Saint-Rémy, where he cut off his ear in a moment of madness, show his ear bandaged, or his head turned to the right to hide the wound. You'll also notice that he rarely depicted himself as a painter.
An interesting fact: the famous Self-Portrait Without Beard, from 1889, is one of the most expensive paintings of all time. in 1998, it was sold in New York for $ 71.5 million.