VAN GOGH MUSEUM, Sunflowers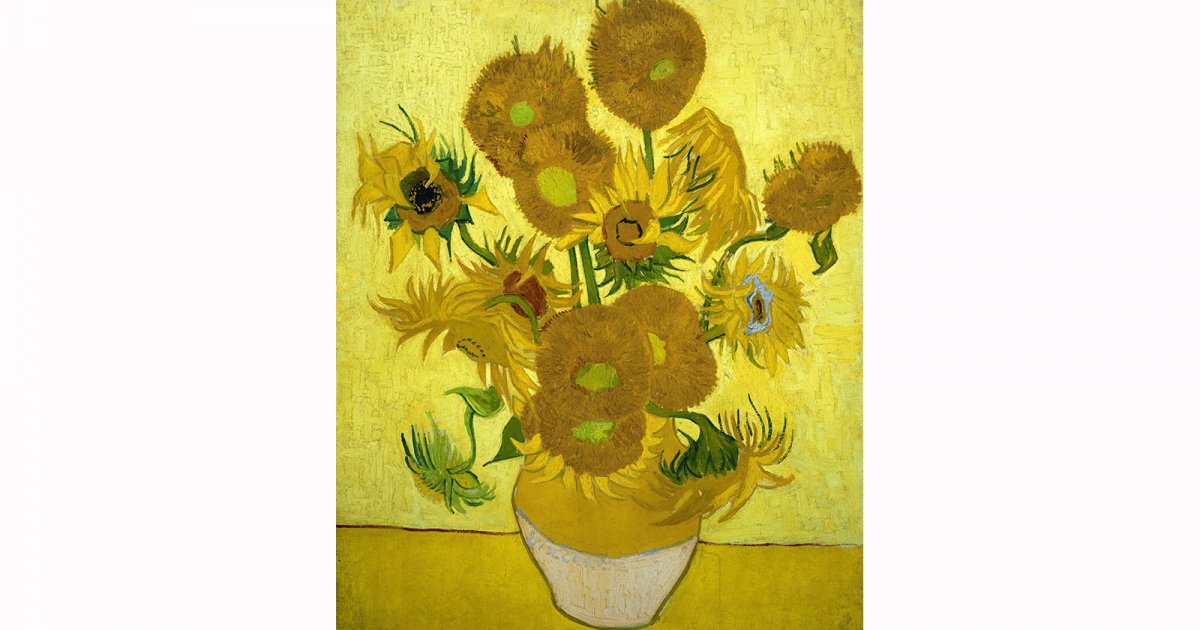 Audio File length: 2.32

Language: English / USA
When we think of Van Gogh, the first paintings that spring to mind are those dedicated to sunflowers, a subject the artist was happily obsessed with.
These paintings are found in some of the most important museums throughout the world, and you can also admire a number of them here.
Van Gogh created two different series of paintings featuring sunflowers.
The first was in Paris, in 1887, where the flowers, laid on the ground, are very much the key element in the paintings, leaving no room for other details. They are depicted in vibrant colors, contrasting with dark backgrounds.
The second series dates to 1888, when the artist moved to Arles, and shows the sunflowers in vases, exposed to light.
Both series were created with heavily layered paint. Van Gogh applied layers of paint on top of those below before they had dried, thus creating a thick, dense effect, spread with a spatula or with broad brushstrokes in an almost wavy pattern. In Provence, carried away by the enthusiasm for the climate and the luminous nature of the area, Van Gogh dreamt of setting up a studio with his friend Gauguin. Here, his painting exploded with color, especially yellow, of which he wrote: "Sunshine, a light which, for want of a better word I can only call yellow — pale sulfur yellow, pale gold, lemon. How beautiful yellow is!".
The artist experienced a brief period of optimism and enthusiasm in the south of France. He almost completely abandoned charcoal drawing, reckoning that if he had to design on canvas, it was better to directly use paints.
He painted a great deal, especially landscapes and flowers, including the Sunflowers series, principally for decorating the walls of his home.
Van Gogh convinced Gauguin to move to Provence, but after less than two months, their frequent arguments led to the end of their friendship. On December 23, in a fit of rage and suffering from hallucinations, he cut off part of his left ear. This led to him being hospitalized, and marked the onset of a distressing period of medical and psychiatric treatment.
An interesting fact: Gauguin was so impressed with the Sunflowers series that he made a number of exchanges with Van Gogh, to obtain two of those painted in Paris. Among the most famous works in the Museum is a portrait Gauguin painted of Vincent while he was painting sunflowers.