VAN GOGH MUSEUM, Wheatfield With Crows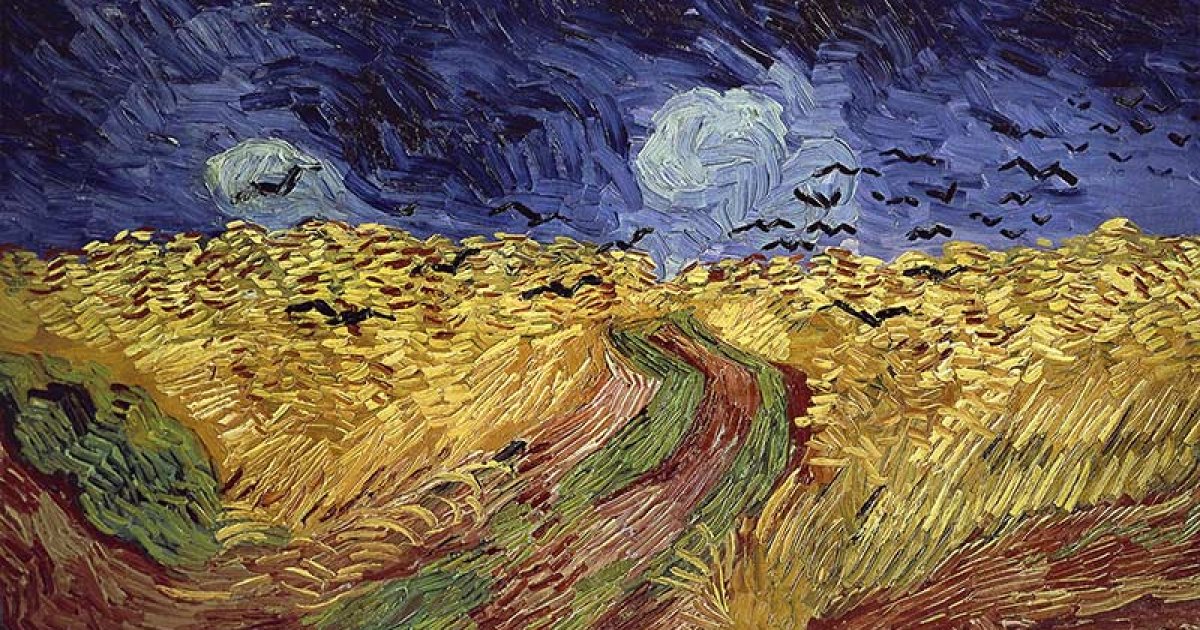 Audio File length: 2.24

Language: English / USA
Wheatfield with Crows, the masterpiece that generally brings the visit to the Museum to an end, is Van Gogh's true artistic testament. It is the artist's most dramatic work, for it was in this very field that he shot himself in the chest with a revolver, just a few months after completing the painting. Whether he actually intended to kill himself remains a matter of debate.
In the painting, both nature and the landscape appear deformed and agitated, with ominous elements such as the gloomy black crows, sketched with a few sharp brushstrokes, flying over the field. Van Gogh did not mix the colors on the palette, and each brushstroke is clearly recognizable and sharply defined, leaving a very clear, heavy trace of paint on the canvas. The electric yellow of the wheat stands out against the brown of the earth and the dark blue of the sky, as if each element were battling against one another.
The work was painted in 1890 in Auvers-sur-Oise, a little country town 30 kilometers from Paris, where Vincent had moved to be treated by Doctor Gachet, a specialist in mental illnesses. In the last two months of his life, Van Gogh seemed to realize the end was near, and began painting with a frantic, desperate energy; instead of calming his anguish, however, painting simply worsened the tension.
The precise reason is not known, but on the evening of July 27, 1890, Vincent returned from the field with a self-inflicted gunshot wound to the chest. Initially, the wound did not appear to be too serious, since he had managed to walk home.
His brother Theo rushed from Paris to care for the painter through the following day, but on the night of July 29, at the age of just 37, Van Gogh died. His coffin was covered with sunflowers, and the funeral was attended by a small number of friends, including the painter Lucien Pissarro and members of his family.
An interesting fact: six months after Vincent's death, his brother Theo also died. The two brothers are buried next to one another in the little cemetery of Auvers. Their graves are covered by ivy, grown from a branch brought from Dr. Gachet's garden.
Our visit to the Van Gogh Museum ends here. MyWoWo would like to thank you - see you again at another Wonder of the World!