HERMITAGE, First Floor Collections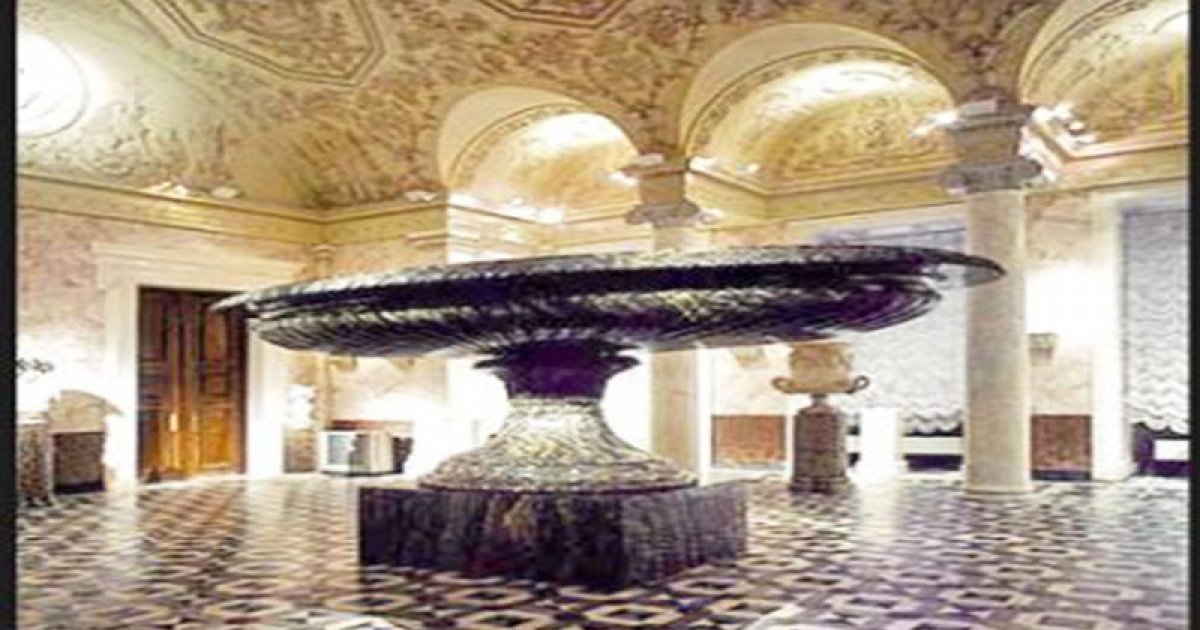 Audio File length: 2.33

Language: English / USA
As well as being one of the world's largest museums, the Hermitage has the privilege of being housed in a magnificent, luxurious palace of unspeakable beauty, with rooms and corridors emblematic of the wealth and opulence of the tsars' court. No visitor can remain indifferent before the marvelous decorations, the magnificent frescoes and the extraordinary ceilings of these awe-inspiring rooms, where you can admire the finest masterworks of every age.
Since I can't guide you step by step through the 374 rooms, spread over three floors of the various buildings, I'll simply attempt to give you a few suggestions at the moment, while I'll be explaining some of the most famous works on display in the following files.
Bear in mind that although many exhibitions are permanent, changes may be made to make room for temporary thematic exhibitions, and that some works may be on loan to other museums or undergoing restoration.
To start your visit, on the ground floor, you'll find prehistoric exhibits and objects dating back to ancient Eastern civilizations, including the Assyrians and the Babylonians, as well as rooms about Ancient Egypt and a large section featuring Greek and Roman antiquities. The latter include treasures such as the marvelous Gonzaga Cameo, from the third century BC, which takes its name from the Italian family it originally belonged to, and portrays the Egyptian pharaoh Ptolemy II Philadelphus and his wife, and sister, Arsinoe; and the Venus of Tauris, an interesting sculpture from the third century BC.
Among the most impressive rooms are the Hall of Jupiter, room 107, and the Hall of Twenty Columns, room 130, divided into three parts by two rows of monolithic gray granite columns with marble mosaic floors.
In the Room of the Great Vase, room 128, you can admire the huge Kolyvan Vase: weighing some 19 tons. It is so large and heavy that it had to be positioned in the room before it was completed. Its name derives from the Siberian region where the block of jasper it was carved from originated. It took 154 horses to pull the sleighs that carried it, and 11 long years to complete the sculpture.
An interesting fact: If you had the time to visit every room in the museum, do you know just how many kilometers you could cover? According to estimates, an impressive 24 kilometers!