HERMITAGE, General Staff Building Gauguin Rooms 411 412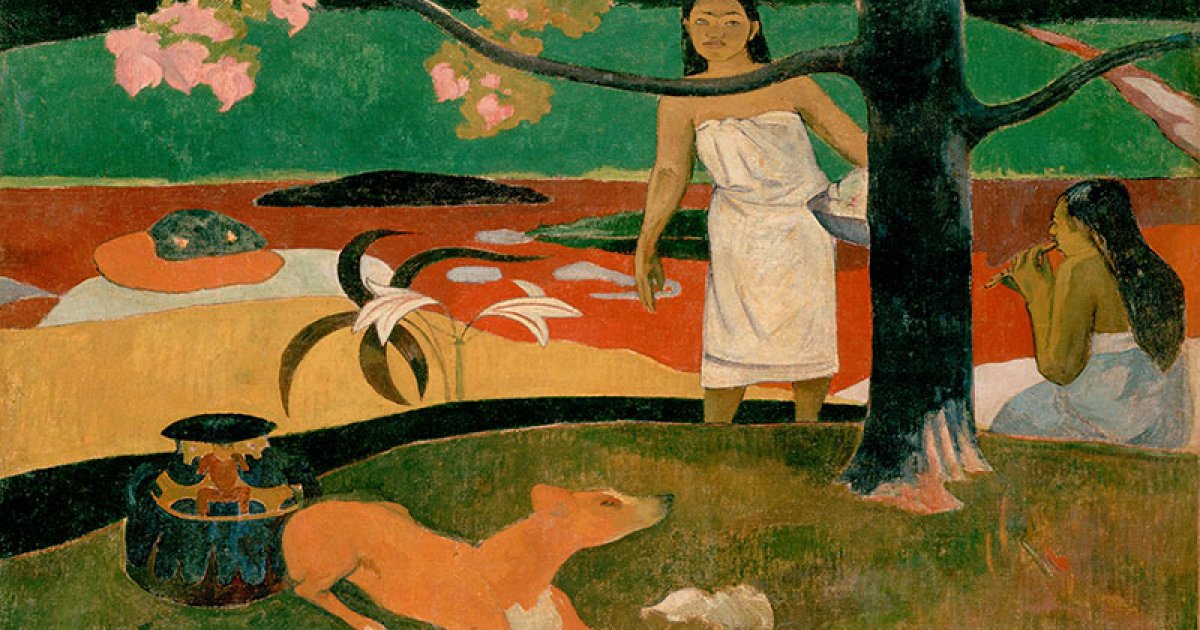 Audio File length: 2.32

Language: English / USA
Paul Gauguin was one of the first artists to bring elements of other civilizations into European painting. Gauguin led an adventurous life: born in France, he spent his childhood in Lima, Peru, before enlisting in the navy to travel the world and he spent time in India and Brazil. He later married a Danish woman and moved to Denmark, then tried to make a new life for himself in Panama and on the island of Martinique, after which he spent many years painting in French Polynesia.
It was not until 1883, at the age of thirty-five, that Gauguin left his job as a stockbroker to devote his life to painting, although in the meantime he had already produced some excellent works and frequented artists such as Pissarro, Cézanne, Degas and above all Van Gogh. Gauguin was visiting his friend in Arles when Van Gogh cut off his ear.
His knowledge of Impressionist painting and primitive art observed during his travels is evident in the works on display here at the Hermitage.
They were all painted in Polynesia, and are part of the so-called Tahitian period from June 1891 to September 1895, when Gauguin moved to Tahiti to discover new colors and genuine sensations, as a gesture of rebellion against European civilization, which he saw as artificial and decadent. Gauguin chose to paint Tahiti as an enchanted paradise instead of accurately capturing the real conditions of the place. To paint these works, Gauguin moved to inland villages, learned the Maori language and tried to integrate with the local community.
Now press pause and press play again in front of the 1892 work Tahitian Pastoral.
The exotic landscape is depicted with bold, unreal colors in sharp contrast to each other, such as the red sea, the green background, and the black tree. The shapes are flat, devoid of depth, and simplified, such as the tree branch that passes gracefully across the shoulders of the girl. Gauguin paid little attention to classical perspective, and eliminated nuances of color, prioritizing imagination and symbolism.
An interesting fact: In Polynesia, Gauguin produced a large number of erotic paintings, but when he died in Hiva Oa, where he is buried, the bishop of the island destroyed all his works, deeming them obscene.