HERMITAGE, General Staff Building Presentation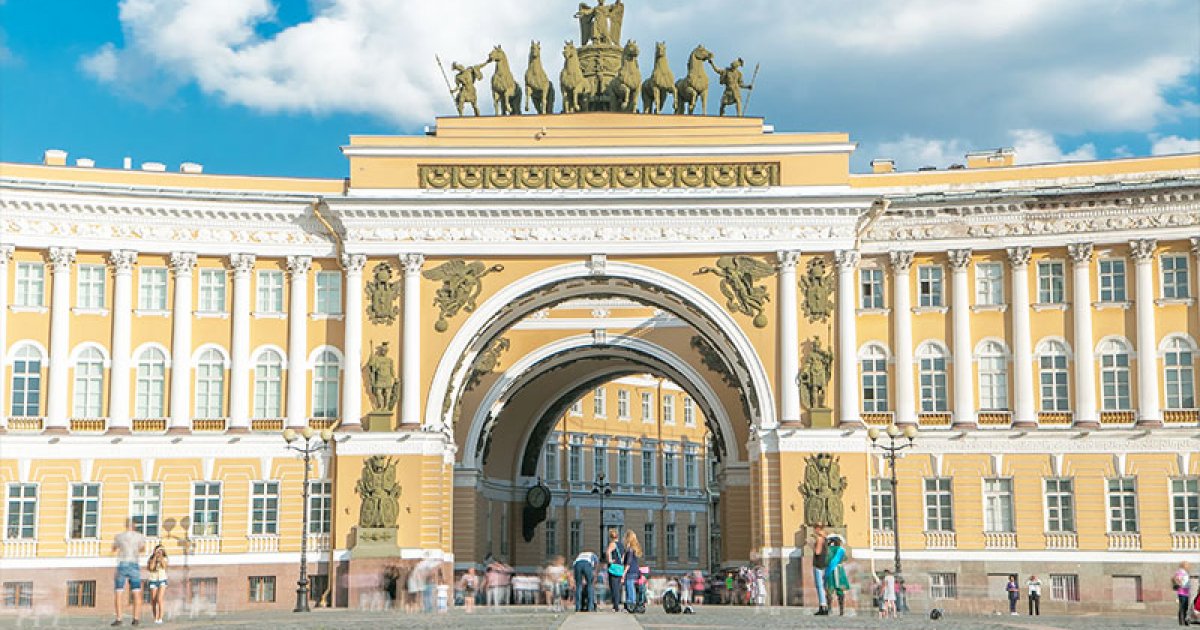 Audio File length: 2.43

Language: English / USA
The strikingly distinctive General Staff Building, directly in front of the Winter Palace, is immediately recognizable by its facade, with a triumphal arch in the center topped with an enormous sculpture of a chariot pulled by six horses. Since 2015, a wing of this building, designed by Italian architect Carlo Rossi around 1820, has been home to all of the Museum's European works of modern art, most of which are Impressionist and Post-Impressionist paintings. This collection makes the Hermitage one of the most important museums in the world, with masterpieces from the 19th to the 20th century.
In addition to exceptional works by Europe's finest painters, including Monet, Renoir, Gauguin, Van Gogh, Friedrich, Pissarro and Picasso, the collection also boasts a number of Russian avant-garde works, including some paintings by Kandinsky. Most of the works come from important private collections purchased after 1917, including those of Sergei Schukin and the Morozov brothers, to whom a gallery is dedicated.
In the Carl Fabergé memorial rooms, you can admire precious objects such as cigarette cases, portrait frames, icons and jewelry in gold, silver and semi-precious stones created by the most famous jewelers of St. Petersburg. The most outstanding of these masterpieces is a 1:10 scale reproduction of the jewels of the Russian imperial crown, for which Fabergé was proclaimed one of the finest jewelers of his time.
On show in the rooms originally occupied by Count Karl Nesselrode, Minister of Foreign Affairs in the 1800s, is a fascinating exhibition of art from the period of the great European empires in France, Russia, Austria and Prussia, which shared an element on their coats of arms: the eagle. Here, among priceless tapestries, period furniture and bronze and silver objects, you can experience the splendor of the greatest courts.
In the files that follow, I'll be telling you about some of the most famous paintings found here in the General Staff Building.
An interesting fact: since 1747, the Hermitage is perhaps the only museum in the world to host ... its own colony of cats. The cats were originally brought here by Empress Elizabeth, daughter of Peter the Great, to catch rats, which posed one of the greatest dangers to the artworks. You'll no longer find cats wandering around the corridors of the museum because they are well looked after in the basement; you may, however, come across one of them in the courtyards.