HERMITAGE, General Staff Building Presentation Matisse Room 440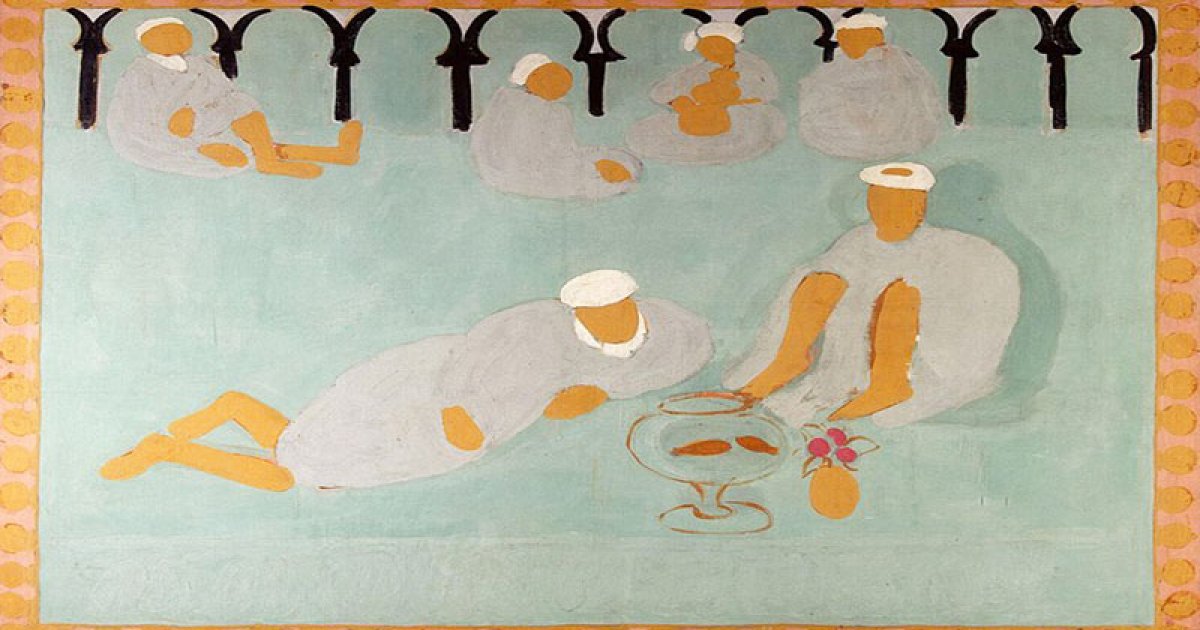 Audio File length: 2.55

Language: English / USA
In this room, entirely devoted to Henri Matisse, you'll find a magnificent collection of almost forty works by one of the most famous artists of the 20th century.
If you've already seen Gauguin's works, you can't fail to notice the influence they had on Matisse. Evident in these paintings are not only the infantilism and primitivism of his predecessor's works, but also the flatness of Gauguin's figures and his use of color. Matisse, however, preferred bright, intense, strong colors, and went much further than Gauguin, who continued to portray reality, albeit in his own original way.
I'll just mention a few of the most interesting masterpieces.
Find the work entitled Arab Coffeehouse.
It was painted during Matisse's time in Morocco, and reveals Gauguin's influence in the search for exotic subjects. In this work, in a very flat space with few lines, the artist has managed to capture the serene atmosphere of a lazy afternoon in a Moroccan café.
Now press pause and look for the work entitled The Red Room.
This famous 1908 work is an example of Matisse's love of bright color. It's a decorative, enigmatic painting, in which the wallpaper seems to swallow up everything, engulfing the table which is arranged with objects such as fruit, vases and candlesticks.
Now press pause and find what is undoubtedly the most famous of the artist's works on display here at the Hermitage: Dance.
In this painting from 1910, the evocative use of colors and stylized shapes have given rise to a new artistic language. Together with The Music, also on display here, this is the first major work by Matisse to exclusively highlight the relationship between its elements rather than the subject matter. In Dance, there are five figures dancing in a circle. Their intense orange color is in stark contrast to the green background of the earth and the intense blue of the sky. The work represents the union between humans and heaven and earth. Simple though it appears, there is nothing superfluous on this canvas.
An interesting fact: Both Dance and The Music were commissioned by the Russian tycoon Sergei Shchukin to decorate the spiral staircase of his palace in Moscow. After the revolution, however, many works from his collection were confiscated and ended up at the Hermitage.
Our visit to the Hermitage ends here. MyWoWo would like to thank you: see you again at another wonder of the world.