HERMITAGE, The Lute Player By Caravaggio Room 237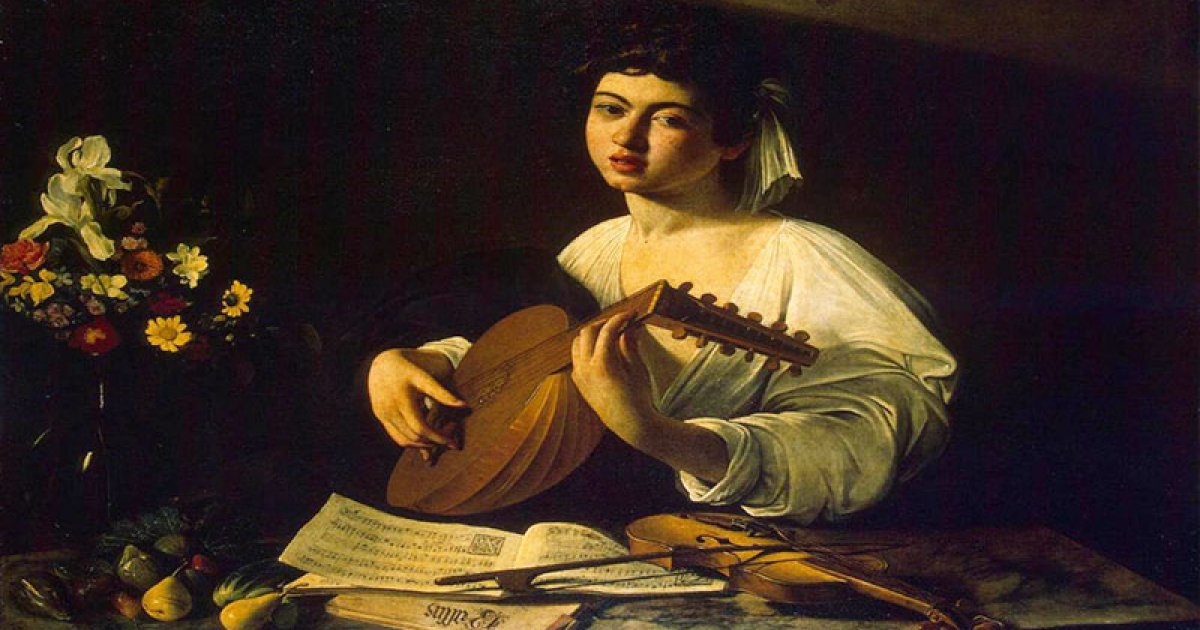 Audio File length: 2.20

Language: English / USA
The numerous works by Italian painters on display at the Hermitage include many world-renowned masterpieces, but one of the most famous is without doubt The Lute Player by Michelangelo Merisi, better known as Caravaggio, one of the greatest innovators in painting.
As you can also see in this painting, the works of Caravaggio, who was very interested in depicting the real world, were able to combine an accurate, detailed portrayal of the subjects, with an impressive and innovative use of light and darkness.
During his time in Rome, between 1595 and 1596, Caravaggio painted two versions of this work, one of which is now on display at the Metropolitan Museum in New York. The two canvases feature a number of differences, both in the colors and in the still life elements, but the subject is basically the same.
Observe how the young man, portrayed playing his instrument, stands out against the background, thanks to the how the figure is illuminated. Take a close look at the three surrounding still life elements: the flowers in the vase, the fruit on the table and lastly the violin, with a broken string and therefore unusable, placed near the score. Look in particular at the pear on the left, which even has two scratches on it. Each element has been depicted in an absolutely precise, realistic fashion.
The score represents the musical compositions of Jacques Arcadelt, a 16th century composer, which deal with the themes of love and passion. The painting as a whole seems to offer an invitation to the pleasures of love and the joys of life, through arts such as music and singing, as well as to more earthly pleasures such as fruit and flowers.
Another interesting detail is the strong resemblance between the lute player and the subject of another famous work by Caravaggio: Bacchus. The model for both works may have been Mario Minniti, a boy who in turn became a painter, and who was one of Caravaggio's lovers. Some believe, however, that it was a young eunuch, Pedro Montoya, who was performing in Rome at the time.
An interesting fact: This painting is so famous that in 1966 the Soviet Post Office printed a stamp with 16 covers dedicated to it.