HERMITAGE, The Three Graces By Canova Room 241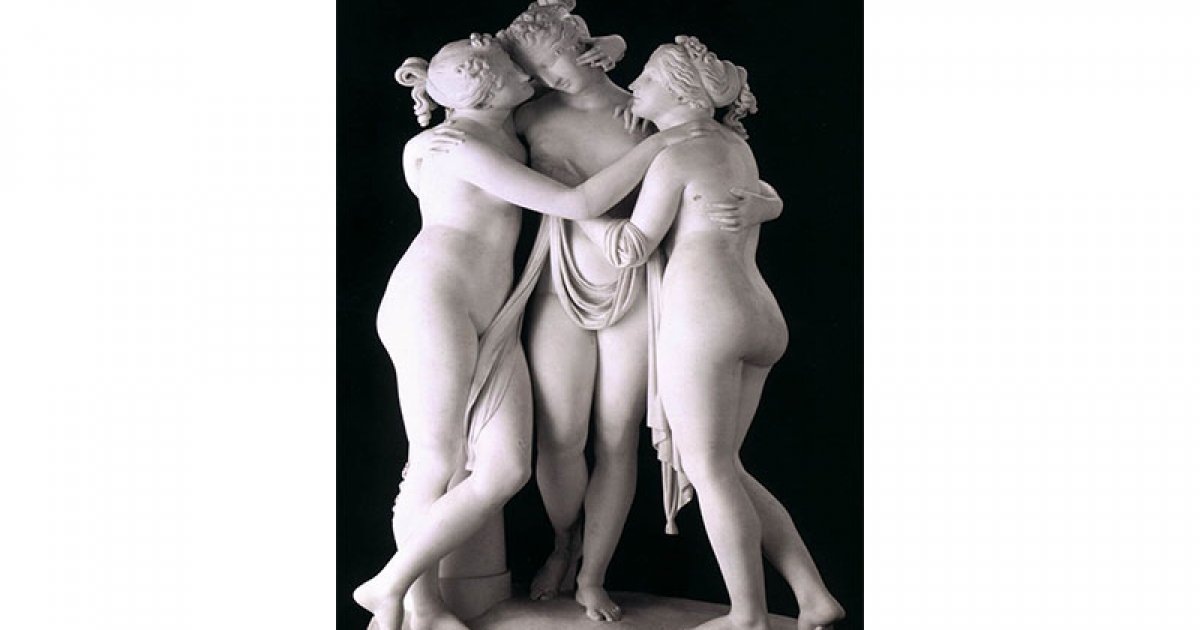 Audio File length: 2.27

Language: English / USA
The Three Graces by the sculptor Antonio Canova, is undoubtedly one of the most famous statues of all time. Canova is considered the greatest of the Neoclassical sculptors, and has even been compared to Phidias, the peerless sculptor of the temples of Athens. The Three Graces was a huge success immediately upon its completion, and Canova soon had to make a copy of it for the Duke of Bedford, which you can now admire in the Victoria and Albert Museum.
The sculpture you can see here was commissioned by Napoleon Bonaparte's wife, Josephine of Beauharnais, around 1812. Josephine died three years before the work was completed, however, and it became the property of her son Eugène.
The statue, carved from a single block of marble, portrays the three mythological daughters of Zeus and Eurynome: Euphrosyne, Aglaia and Thalia, said to represent respectively the joy, elegance and beauty of youth.
In this work, Canova sought to represent the ideal of feminine beauty that transmits joy and serenity, following the example of classical works.
Look how elegantly the three girls are intertwined in an embrace; their serene expressions are reserved for one another, almost excluding the observer. Their close relationship seems to be highlighted by the thin veil laid on the arm of the figure on the right and resting gently on the other two. Note how skillfully Canova has sculpted the lightness of the veil, and how he has defined every single strand of their elaborate hairstyles, softly shaping the waves and curls. The work exudes a unique, delicate sensuality, the girls' placement and their expressions convey the deep bond between them.
The flowers you can see on the column on the left are associated with the cult of nature, to which the Graces were linked: it is said that flowers sprang up in their wake with every step the three girls took.
An interesting fact: If you're wondering how this masterpiece arrived in Russia from France, this is the story: It was inherited by a grandson of Empress Josephine, Duke Leuchtenberg, who married the Grand Duchess Maria Nikolayevna of Russia, daughter of Tsar Nicholas I. This is how it ended up in its splendid location at the Hermitage from 1901.