NEVSKY PROSPEKT, Introduction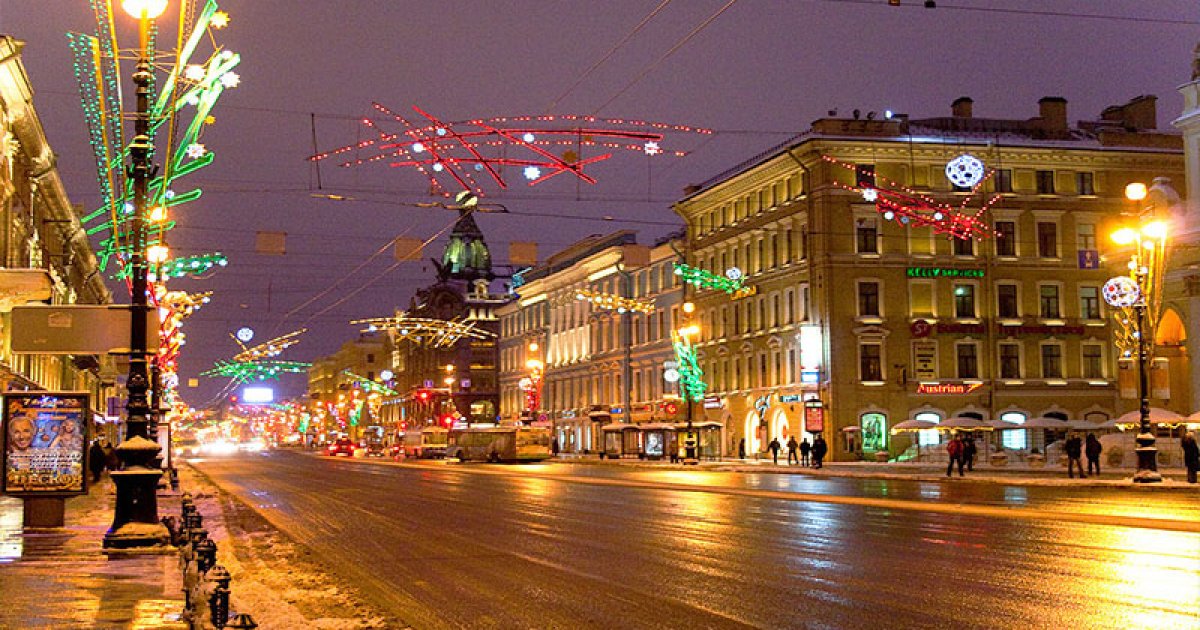 Audio File length: 2.28

Language: English / USA
Hi, my name's Scott, and I'm your personal guide. Along with MyWoWo, I'd like to welcome you to one of the Wonders of the World: Nevsky Prospekt.
Nevsky Prospekt is the main thoroughfare of St. Petersburg, built on the orders of Peter the Great to connect the city to Novgorod and later to Moscow. It is named after the Russian prince Alexander Nevsky, a national hero who lived between 1221 and 1263.
Nevsky Prospekt is 4.5 kilometers long, starting out from the Admiralty in Palace Square, crossing the Moyka, Fontanka and Neva rivers to the railway station and ending at the Alexander Nevsky Monastery.
Initially known simply as the Grand Avenue, in 1738 the street was dedicated to Prince Nevsky, when Anna of Russia decided to extend it to the monastery that bears his name. Following the October Revolution in 1917, it was called the "Avenue of the 25th of October", but in 1944 the original name was restored.
This thoroughfare was the fulcrum of the city's urban development, with the construction of noble palaces, churches, offices and banks. The most beautiful buildings lining it include Stroganov Palace, Kazan Cathedral, the Art Nouveau Bookhouse, the Eliseyev Emporium (said to be the oldest food shop in St. Petersburg), the monument to Catherine the Great, the huge eighteenth-century Gostiny Dvor shopping center, the Russian National Library and Singer House.
Nevsky Prospekt remains the main thoroughfare of St. Petersburg to this day, along which most of the city's shops and nightlife can be found.
An interesting fact: On the Anichkov Bridge across the Fontanka River, you can admire four beautiful bronze equestrian sculpture groups. They are copies of the originals, which were gifted by Nicholas I to two sovereigns: two went to King Frederick William IV of Prussia in 1841, and the others to Ferdinand II of Bourbon, King of the Two Sicilies. They appealed so much to King Ferdinand that he had them installed at the Royal Palace in Naples, where they can still be admired today. They are known as the Palafrenieri, from the term "palafreno", meaning a noble horse.