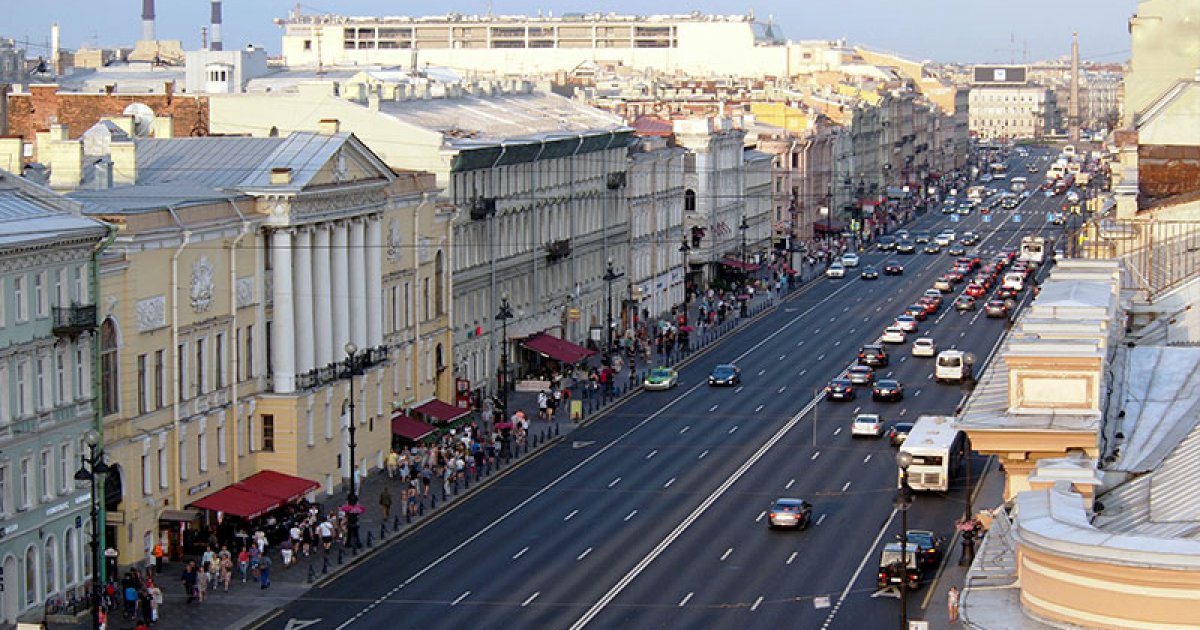 Audio File length: 2.17

Language: English / USA
Walking the whole 4 kilometers of Nevsky Prospekt is demanding, so I'll just mention the most interesting places to visit along the street.
Let's start with Stroganov Palace, at number 17, a Baroque masterpiece by the Italian architect Rastrelli, completed in 1760 and featuring a distinctively elegant facade in light pink and white. It was here, in 1891, that the famous Beef Stroganoff was first served, a creation of Count Pavel Aleksandrovich Stroganov's chef, whose guests were often treated to bizarre dishes such as bear paws, moose lips or herring cheeks.
Number 18 is home to the famous Literaturnoye Kafe where, in 1837, the famous poet Alexander Pushkin had his last meal before dying in a duel with Baron Georges D'Anthes, alleged to be his wife's lover. The café - also frequented by other greats of Russian literature such as Krylov, Belinsky and Dostoevsky - contains some authentic period furnishings, supplied by the museum dedicated to Pushkin.
I also suggest you visit the largest bookshop in the city, Dom Knigi, at number 28, originally home to the American sewing machine company Singer. The Art Nouveau palace is embellished with a number of sculptures, as well as an elegant dome.
Opposite is the large colonnade of the marvelous Kazan Cathedral.
In Ostroksky Square, you can admire a bronze monument to Empress Catherine the Great. Among the characters depicted on the pedestal are some of her lovers, of whom the sovereign is said to have had a number during her lifetime.
Not far from here is the most famous of the four bridges that cross Nevsky Prospekt: the Anichkov bridge, on the Fontanka river, featuring a group of four bronze sculptures entitled "The Horse Tamers".
An interesting fact: Do you know which is the longest bridge in the city? The Alexander Nevsky bridge along the Prospekt, built in the 1960s during the Soviet regime which is 906-meter-long!
Our visit to Nevsky Prospekt ends here. MyWoWo would like to thank you - see you again at another Wonder of the World!