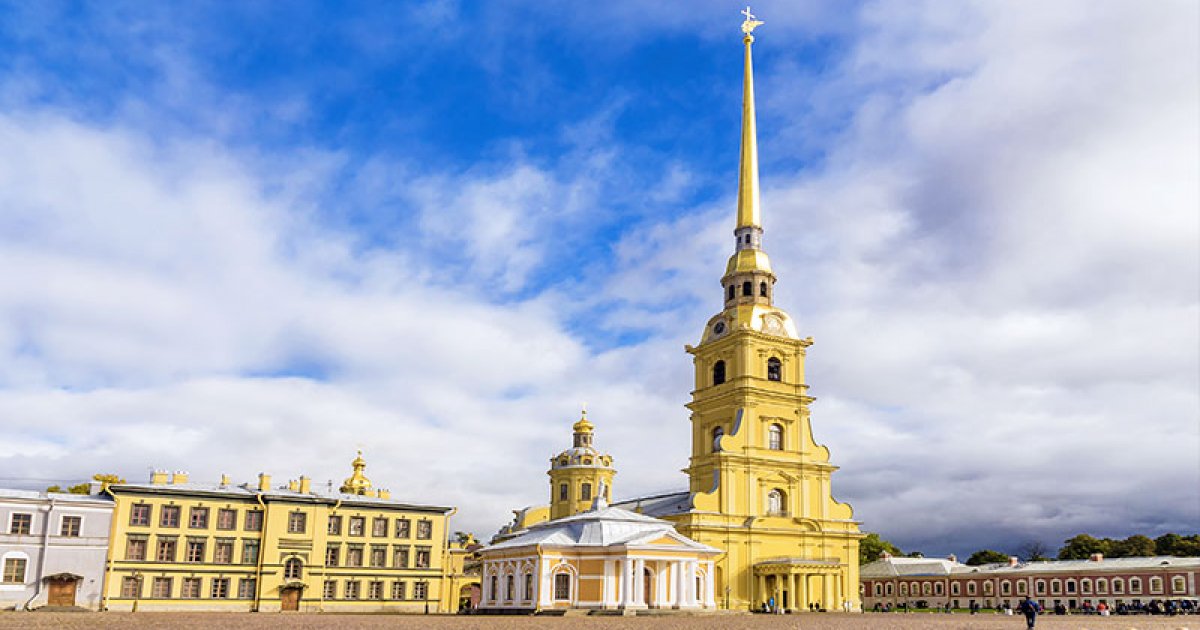 Audio File length: 2.26

Language: English / USA
The impressive golden spire, topped with an angel holding a cross, is the most striking feature of the cathedral. At a height of 123 meters, it is one of the most important symbols of the city. The tower of the Cathedral, containing a Flemish carillon that plays several times a day, is the highest building in St Petersburg Old Town where, by law, nothing higher may be constructed.
In 1756, the spire was struck by lightning which reduced most of the cathedral to ashes.
An interesting fact: During the restoration work on the spire in 1997, a note was found in one of the folds of the angel's robe. It was written by the restorers who had worked on it in 1953, and was an apology for their hurried work, due to fact Nikita Khrushchev wanted the angel to be ready for the 250th anniversary of the city's foundation. Rumor has it that the 1997 workers also left a message for future generations, but we do not know what it says.