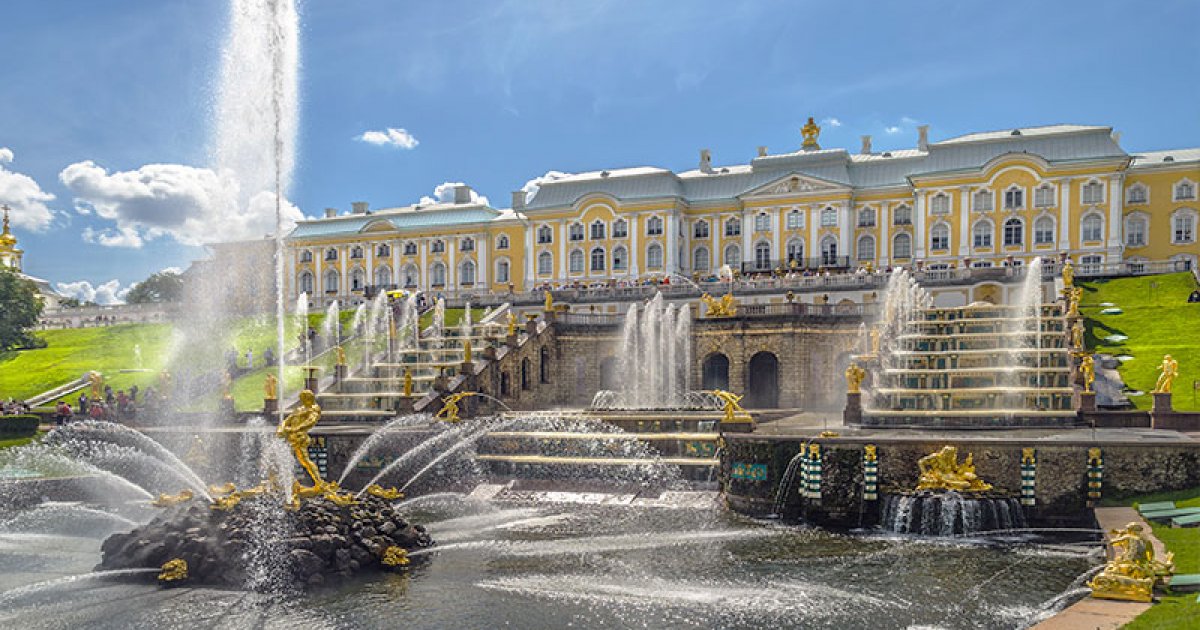 Audio File length: 2.32

Language: English / USA
Hi, my name's Rick, and I'm your personal guide. Along with MyWoWo, I'd like to welcome you to one of the Wonders of the World: Peterhof, the summer residence of Peter the Great.
Peterhof - German for "the court of Peter" - is known as the Russian Versailles, and is the most beautiful palace ever built in the country.
Shortly after founding St. Petersburg, Peter the Great planned to build a country residence, but had to postpone its construction as a result of the Great Northern War, decisive for imposing Russian supremacy over the Baltic Sea.
During the war, Peter took up residence in a modest dwelling near what is today the Peterhof Palace, to oversee the construction of the fortifications in Kronshtadt, on the island of Kotlin. Together with his wife Catherine, he chose this location to build the country residence he so desired.
Following Russia's victory over the Swedish in 1714, the tsar began to bring together a group of architects, engineers, gardeners and artists to create his palace. Peter himself had already made a sketch of a centrally located palace, surrounded by a large park dotted with numerous fountains, statues and waterfalls, and following his visit to Versailles in 1717, these plans became even more lavish.
Thousands of workers, including soldiers and serfs, were employed in the construction, so that the park and the palaces could be built quickly, using building materials, decorations and plants that came mainly from Western Europe.
The main building was first completed in 1721, and two years later, on 14 August 1723, Peterhof was officially opened.
After Peter's death, all the tsars in power until the end of the 19th century contributed to the expansion of the palace, which today occupies an area of about 607,000 square meters. The greatest contribution, however, was made by Peter's daughter, Elizabeth, who enlarged the Grand Palace between 1745 and 1755, and also had a magnificent waterfall created at the entrance.
An interesting fact: During the Second World War, Peterhof was occupied by German soldiers for three years. Fortunately, more than 8,000 objects were saved, including furniture, works of art and some 50 statues, while the complex itself was partially destroyed by bombing raids and required restoration work lasting more than sixty years.