PETERHOF, Minor Buildings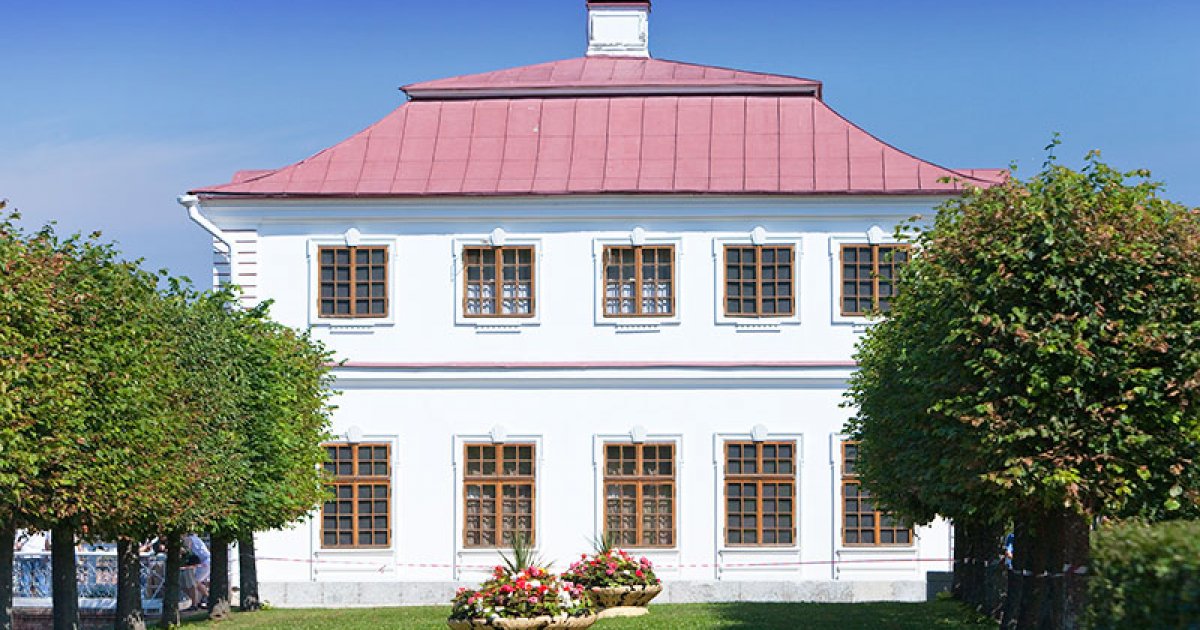 Audio File length: 2.20

Language: English / USA
In the Peterhof palace complex, a walk of about three kilometers takes you from Marly Palace to the Cottage, where you can visit numerous historic buildings, most of them now museums.
I suggest you set out from Marly Palace, built around 1720 on the orders of Peter I to host important guests. This delightful baroque residence is inspired by the hunting lodge of King Louis XIV in Marly Le Roi, just outside Paris, which Peter saw during his visit to France in 1717.
Nearby is the Hermitage Pavilion, a small construction with two floors, built around 1725. What is unusual about the building is that the dining room on the upper floor and the kitchen on the lower floor were connected by a system of lifts, used to transport the fully laid tables directly up to guests, thus avoiding the servants having contact with them.
From here, continue to Monplaisir Palace, located in the middle of a small park divided into six themed gardens, including a Chinese garden and a maze. Monplaisir, which means "my pleasure" in French, vaguely resembles a Dutch colonial villa, with its gabled roof and narrow rectangular windows. It was a favorite retreat of Peter the Great. No visit to Peterhof is complete without a visit to the interiors of Monplaisir, comprising seven marvelous rooms. The complex also includes Catherine Palace and the Bathhouse Block.
Further along, you can admire the imposing silhouette of the royal stables to reach the Cottage Palace, a highly distinctive building well worth a visit, designed in English Gothic style by the Scottish architect Adam Menelaws. It was built in 1825 for Tsar Nicholas I and his wife Alexandra, to whom the tsar dedicated the Alexandria Park, where the cottage stands.
An interesting fact: Tsarina Catherine II lived in Catherine Palace for a long time, and it was from here that she departed on June 26, 1762 to depose her despised husband Peter III, from the throne of Russia and become Catherine the Great.
Our visit to Peterhof ends here. MyWoWo would like to thank you - see you again at another Wonder of the World!