RUSSIAN MUSEUM, Presentation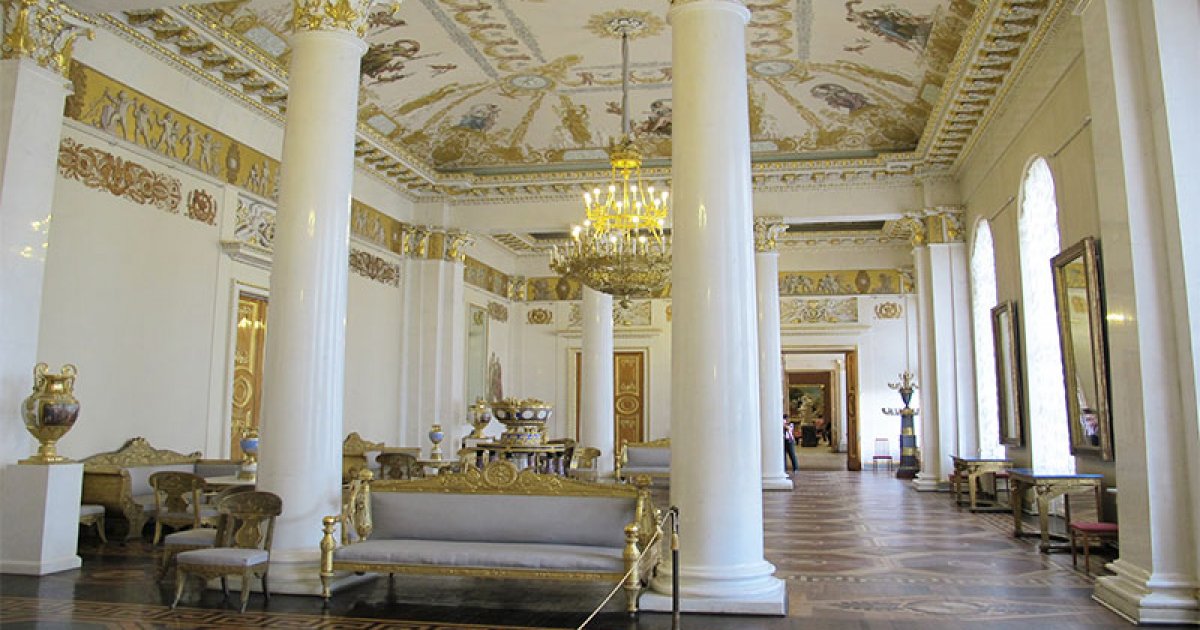 Audio File length: 2.23

Language: English / USA
Hi, my name's Jill, and I'm your personal guide. Along with MyWoWo, I'd like to welcome you to one of the Wonders of the World: the State Russian Museum.
The State Russian Museum is undoubtedly the best place to explore the delights of Russian art. It is divided into five buildings, but the main collections are in the Mikhailovsky Palace and in the adjacent Benois Wing.
If you have time, however, I suggest you buy a ticket to visit the other locations, all of them in the city center, to admire the interiors of these beautiful buildings: the Marble Palace, the Stroganov Palace, the most sumptuous of them all, and Mikhailovsky Castle.
The main building of the museum, Mikhailovsky Palace, was built between 1819 and 1825 by the Neapolitan architect Carlo Rossi as a residence for the Grand Duke Mikhail Pavlovich Romanov, brother of Tsar Alexander I.
The palace has two distinct but equally impressive facades, while Rossi worked with some of the leading sculptors of the time on the richly decorated interiors. Unfortunately, the only surviving elements are the marvelous main staircase and the magnificent White Room.
The Palace became state property in 1895, and was transformed into the State Russian Museum by Tsar Nicholas II. Many of the rooms inside were altered to house the large collection, the original nucleus of which was an assembly of works collected by Tsar Alexander III.
Following the Russian Revolution of 1917, which nationalized many private works, the collection expanded considerably, and today comprises some 400,000 works, including icons, paintings, drawings and sculptures covering a time span from the tenth century to the present day, organized in chronological order in the 94 rooms.
I especially recommend visiting room 7, featuring a beautiful ceiling and magnificent tapestries; the beautiful period furnishings of room 11, known as the White Room, and the huge painting "Ceremonial Meeting of the State Council" by Ilya Repin, which dominates room 54.
Let me leave you with an interesting fact: Mikhailovsky Castle was built as a residence for Tsar Paul I, who lived there for just 80 days before he was brutally murdered in his bedroom.