ST. ISAAC'S CATHEDRAL, Introduction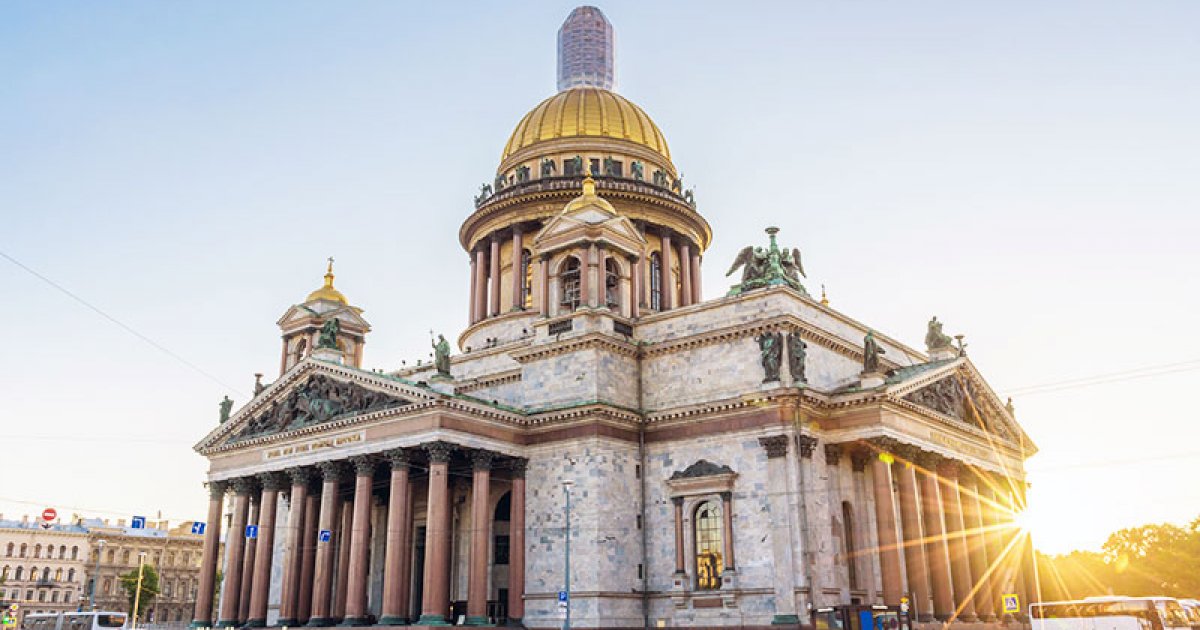 Audio File length: 2.34

Language: English / USA
Hi, my name's Rick, and I'm your personal guide. Along with MyWoWo, I'd like to welcome you to one of the Wonders of the World: St. Isaac's Cathedral.
St. Isaac's Cathedral is one of the largest Orthodox basilicas in the world and also has one of the largest domes ever made. It is dedicated to Saint Isaac of Dalmatia, protector of Tsar Peter the Great, who happened to be born on the saint's feast day.
The basilica we can admire today is the fourth to be built on the same site, where Peter the Great had already erected a church dedicated to his patron saint. As the city grew, however, Tsar Alexander I felt it deserved a more majestic edifice, and entrusted the task to the French architect Auguste Montferrand, aged just twenty-four.
The work took 40 years to complete, from 1818 to 1858. The main problem was posed by the marshy terrain, and 24,000 wooden piles had to be driven into the ground to secure the foundations. Innovative methods also had to be devised for erecting the huge columns of the portico, and the decoration of the interior alone took 16 years.
The Neoclassical exterior is reminiscent of a well-known building designed at the end of the 16th century by the great architect Andrea Palladio in Vicenza, Italy: the famous Villa Almerico Capra, known as the "Rotonda", inspired by the famous Pantheon in Rome. The structure follows the Russian-Byzantine tradition, featuring a Greek cross plan with a large central dome and four smaller ones.
The central dome, more than 100 meters tall, plated in pure gold and decorated with statues of angels, rests on a bearing structure in cast iron.
Covered in gray and pink stone, the cathedral features a total of 112 monolithic columns in red granite topped with Corinthian capitals, each weighing between 64 and 114 tons. There are also 350 statues on the roof.
Before you enter, stop to admire the splendid bronze high reliefs on the pediments of the porticoes. Aren't they impressive? Two show scenes from the life of Jesus, the Adoration of the Magi and the Resurrection, while the others illustrate the Legend of St. Isaac.
An interesting fact: the dome was gilded with a compound made of gold and mercury that was heated over a high flame; unfortunately, some sixty workers died from the fumes given off by the mercury.