SUMMER GARDEN, Introduction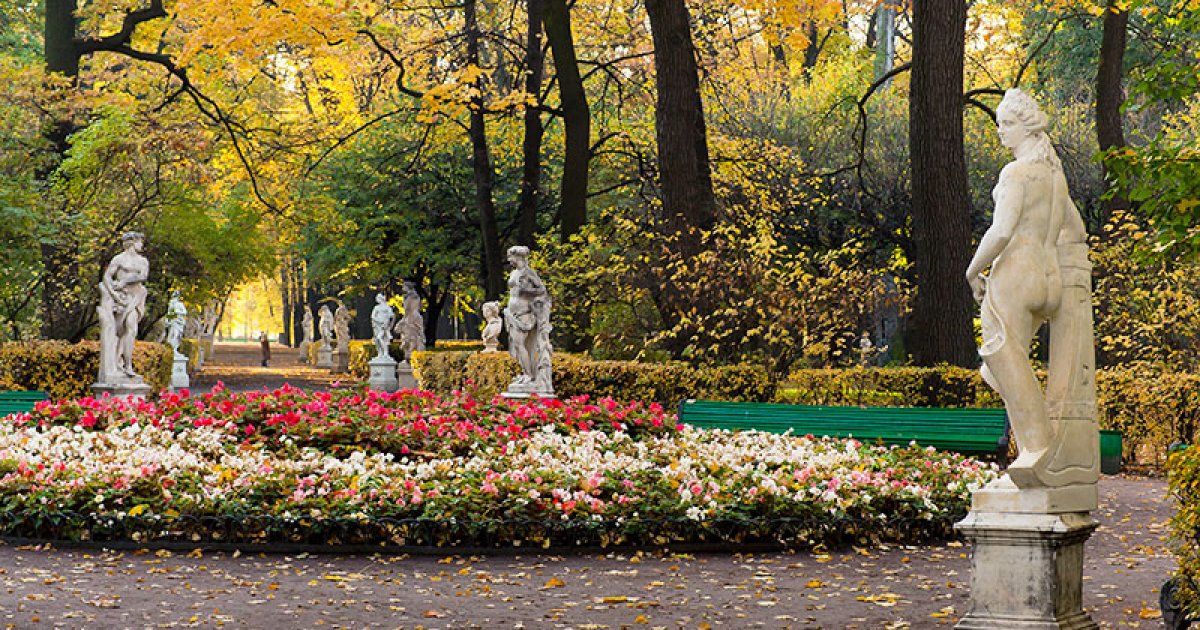 Audio File length: 2.20

Language: English / USA
Hi, my name's Scott, and I'm your personal guide. Along with MyWoWo, I'd like to welcome you to one of the Wonders of the World: the Summer Garden, the oldest park in St. Petersburg.
Beautiful though it is, the Summer Garden you see today is very different from how it was originally designed in 1704, by Peter the Great, who took his inspiration from the most beautiful gardens in Europe. Some of the most famous architects and landscape architects of the time contributed to the creation of the park.
There were fountains, marble busts, gilded sculptures, a maze, a beautiful artificial cave, groves, hedges, and aviaries. Of the buildings erected later, only the Summer Palace of Peter the Great has survived.
Sadly, in 1777, a disastrous flood irreparably damaged much of the garden and many of the statues. The Fontanka River and the Swan Canal run parallel to the two long sides of the park, bordered on the two shorter sides by the Neva and by another artificial canal. This makes the Summer Garden vulnerable to flooding.
In any case, the current appearance of the park is the result of reconstruction work carried out during the reign of Catherine the Great, who preferred an English-style garden. She is also to thank for the addition of one of the most spectacular features which continues to enchant millions of visitors: the beautiful 232-meter-long fence that runs along the side of the park bordered by the river Neva. The base, columns and vases are in red granite, while the fence is in iron, embellished with ornaments in gilded bronze.
There were initially three gates, but the central one was replaced by a chapel built after the attack on Alexander II in 1866, which the tsar miraculously survived. The two other gates were then moved to the sides of the chapel, which was demolished in 1930.
In 1924, the park was again seriously damaged by a flood, which ruined many of the plants and numerous statues. Skillful restoration work, completed in 2011, restored the Summer Garden to the height of its splendor, as you can see today.
An interesting fact: Some of the sculptures managed to survive the Second World War, because they were buried under the ground!