SUMMER GARDEN, Summer Palace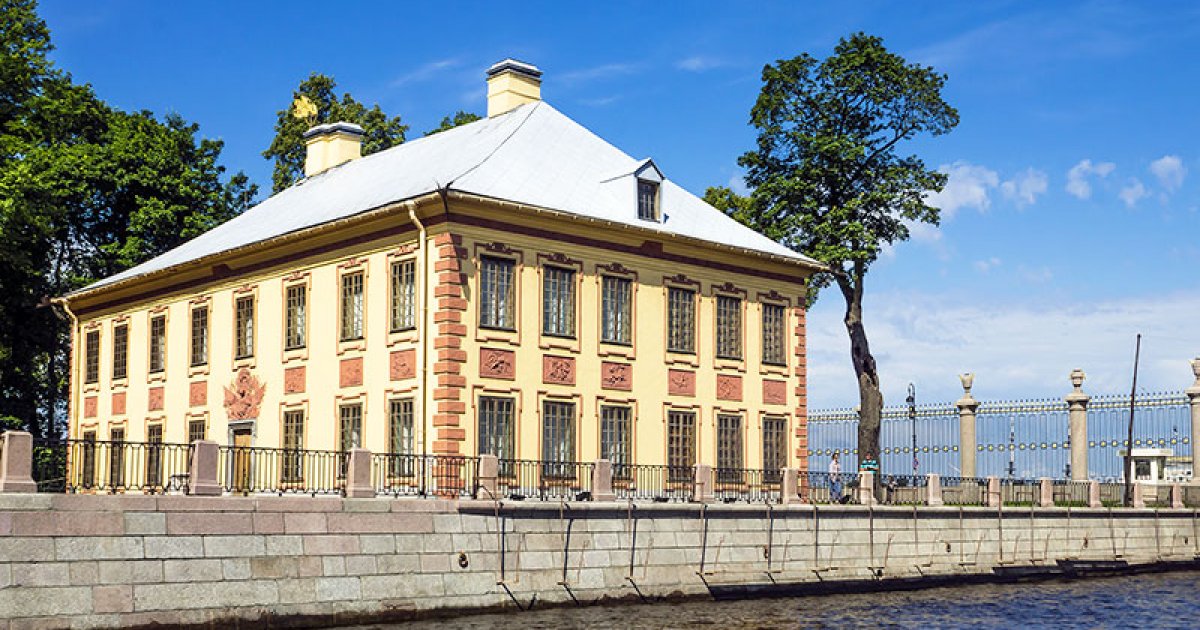 Audio File length: 2.21

Language: English / USA
The Summer Palace, which at the beginning of the 18th century was the summer residence of Tsar Peter the Great, is located in a corner of the Summer Garden, on a promontory between the Neva and Fontanka rivers.
What immediately strikes the observer is the simplicity of the building compared to other imperial residences, but that's exactly how the tsar wanted it.
Peter I had originally bought a farmhouse here, which he then had rebuilt in Dutch style, around 1707; shortly afterwards, however, he commissioned the architect Domenico Trezzini to replace it with the small construction you can see today, arranged on two floors with seven rooms on each floor: the tsar lived on the lower floor, while his wife and children lived on the upper floor.
After the tsar's death in 1725, the building was initially inhabited by the servants and a caretaker, and then maintained as a summer residence for important officials. Fortunately, no radical changes have been made, and inside you can still see some of the original furnishings, such as majolica ceramic stoves, wooden cabinets, Dutch tiles in a number of areas, and wooden panels in some of the rooms on the upper floor. One of the most interesting rooms on the upper floor is the Green Drawing Room, featuring period paintings, furniture, tapestries, porcelain and glassware.
In 1917, after the Russian revolution and the end of the monarchy, the palace was used as a museum, but it was not until 1934 that exhibitions were dedicated to reconstructing the history of Tsar Peter the Great. The building first underwent restoration work after the Second World War. More extensive work was then carried out in the 1960s, designed to offer visitors a closer understanding of Tsar Peter I, founder of St. Petersburg, through the clothes, personal items, furnishings and works of art on display.
An interesting fact: this palace was the first in the city to have running water, which came from the Fontanka River, thus named because it supplied water to the fountains of the park and the building, thanks to a pump purchased in England by Peter the Great.
Our visit to the Summer Garden ends here. MyWoWo would like to thank you - see you again at another Wonder of the World!