BOTANIC GARDENS, INTRODUCTION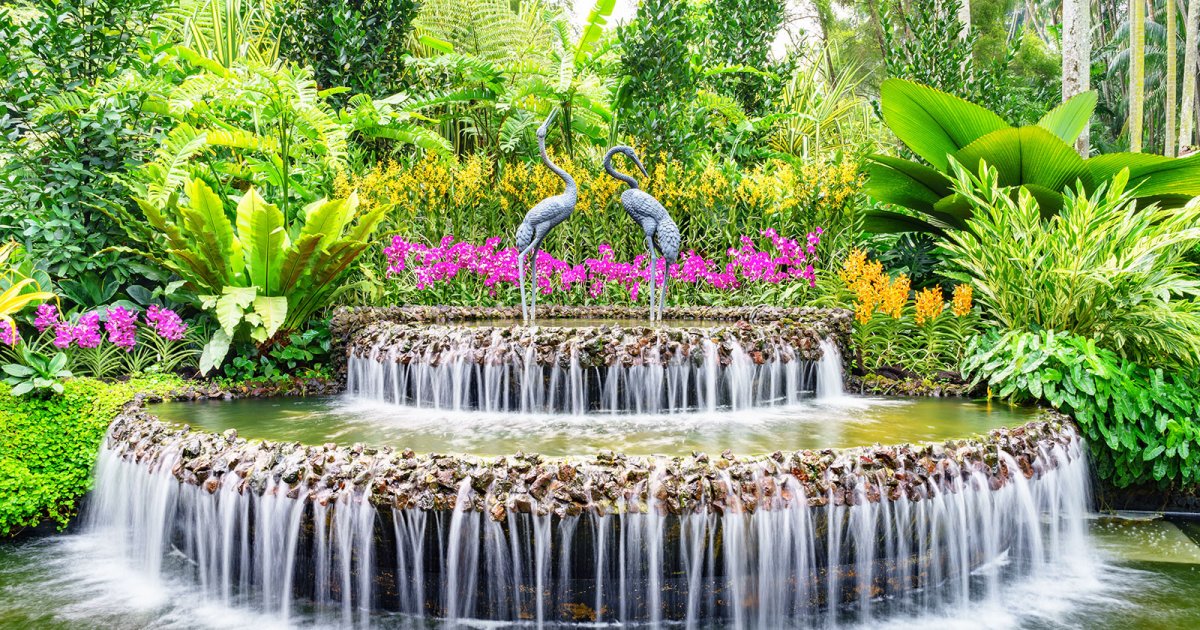 Audio File length: 2.38

Language: English / USA
Hi, my name's Scott, and I'm your personal guide. Along with MyWoWo, I'd like to welcome you to one of the Wonders of the World: the Singapore Botanic Gardens.
This is the only botanic garden in the world so far to have been awarded UNESCO World Heritage status.
Singapore's first botanic garden was founded in 1822 on Government Hill by Sir Stamford Raffles. Closed in 1829, it was moved to its current location in 1859.
The Singapore Botanic Gardens are the only ones in the world open from 5 in the morning to midnight all year round, offering a truly unforgettable experience. You'll find yourself surrounded by over 10,000 plant species, in an area two and a half kilometers long.
The visit begins with the National Orchid Garden, which, aided by the equatorial climate, boasts the largest collection of orchids in the world, with 1,200 species and 2,000 hybrids. Singapore is the world's leading exporters of cut orchids, and the Botanic Gardens are at the forefront of research into orchids and orchid hybridization.
Near the Orchid Garden is the Ginger Garden, enlivened by a marvelous waterfall and featuring plants from Zingiberaceae family, such as ginger.
The Singapore Botanic Gardens also offer you the chance to take a walk through a small natural tropical forest. Singapore is one of only two cities in the world, along with Rio de Janeiro, that contain a rainforest.
At the northern end of the park, you'll find the Jacob Ballas Children's Garden, named after its sponsor. Opened on October 1, 2007, it is the first garden for children to be created in Asia. It features play areas, including water attractions, tree-houses with slides, a maze and interactive exhibitions that show how photosynthesis works, as well as a mini-garden showing how plants can be used to make dyes and drinks.
Inside the gardens, you'll notice a peculiar sculpture that, from a distance, looks like a tree. When you get closer up to it, however, you'll see that it's actually made up of 500 human figures. It was created by the Israeli artist Zodok Ben-David.
Let me leave you with an interesting fact: don't miss the section dedicated to the VIP orchids, hybrids created in honor of famous personalities. You can see orchids dedicated to Princess Diana, Margaret Thatcher, Queen Elizabeth, and the famous Vanda Miss Joaquim orchid, the symbol of Singapore.