MACRITCHIE RESERVOIR, INTRODUCTION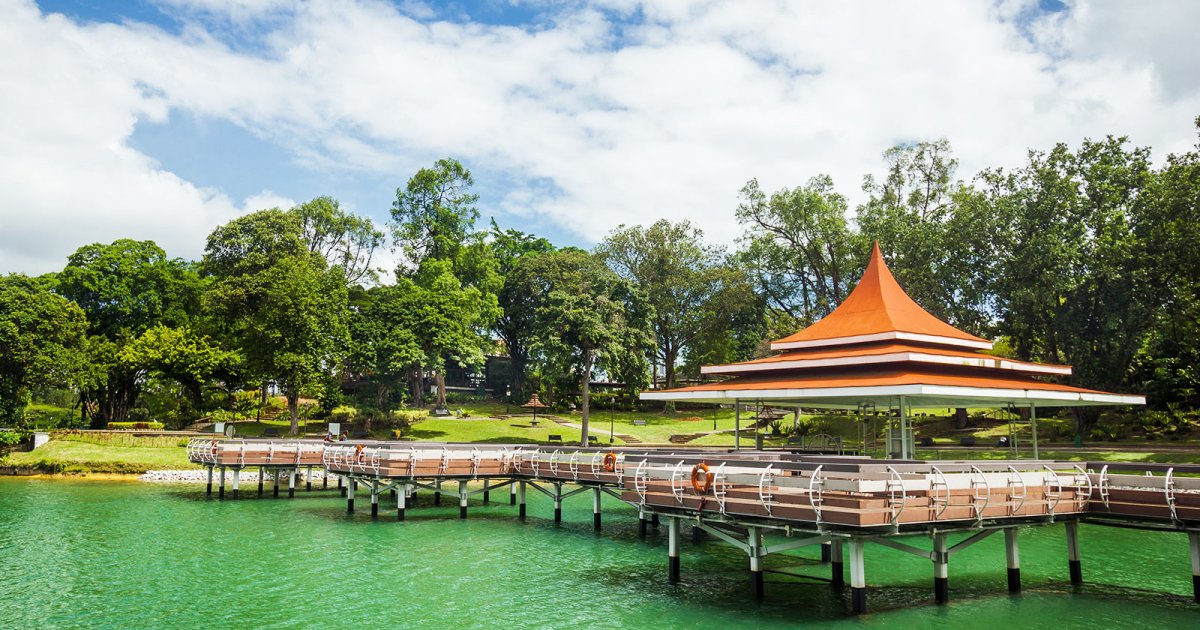 Audio File length: 2.21

Language: English / USA
Hi, my name's Scott, and I'm your personal guide. Along with MyWoWo, I'd like to welcome you to one of the Wonders of the World: the MacRitchie Reservoir Park.
The MacRitchie Reservoir is a twelve-hectare green paradise looking onto the man-made lake of the same name that supplies water to the city. It is the most popular spot in Singapore for lovers of nature and exercise enthusiasts.
Before the 19th century, most of the main island of Singapore was covered in forests. Not long after the British settled in Singapore in 1819, trading activity began, the population grew, and it became necessary to supply the city with drinking water. However, it was not until 1868 that this artificial lake was built, and by 1891, it already needed to be expanded. The work was entrusted to the British engineer James MacRitchie, whom the park was named after in 1922.
The construction of the MacRitchie dam halted deforestation around the area, because the forest surrounding the reservoir was protected as a hydrographical reserve. This explains the unspoiled nature you can enjoy in the MacRitchie Reservoir Park today. With its walking trails and kayaks and canoes for rent, the park is ideal for numerous recreational activities on both land and water, and is a popular place with sports enthusiasts.
You can take a walk along the edge of the lake to admire its beauty and serenity, enjoy a pleasant canoe ride through its calm waters, or explore the forest and get to know the creatures that live there.
The walkway around the MacRitchie Reservoir will take you into unspoiled, wild forest, allowing you to visit it in safety.
In addition to the walkway, another very popular attraction is the Tree Top Walk, a suspended bridge inaugurated in July 2004. With a length of 250 meters and a height of 25 meters nestled amid the vegetation, it not only connects the two highest points in the park, but also offers truly unforgettable, breath-taking views.
Let me leave you with an interesting fact: if you venture into the park in silence, you may be able to spot the long-tailed macaques, a species of monkey that has always lived in the forest.