NIGHT SAFARI, Introduction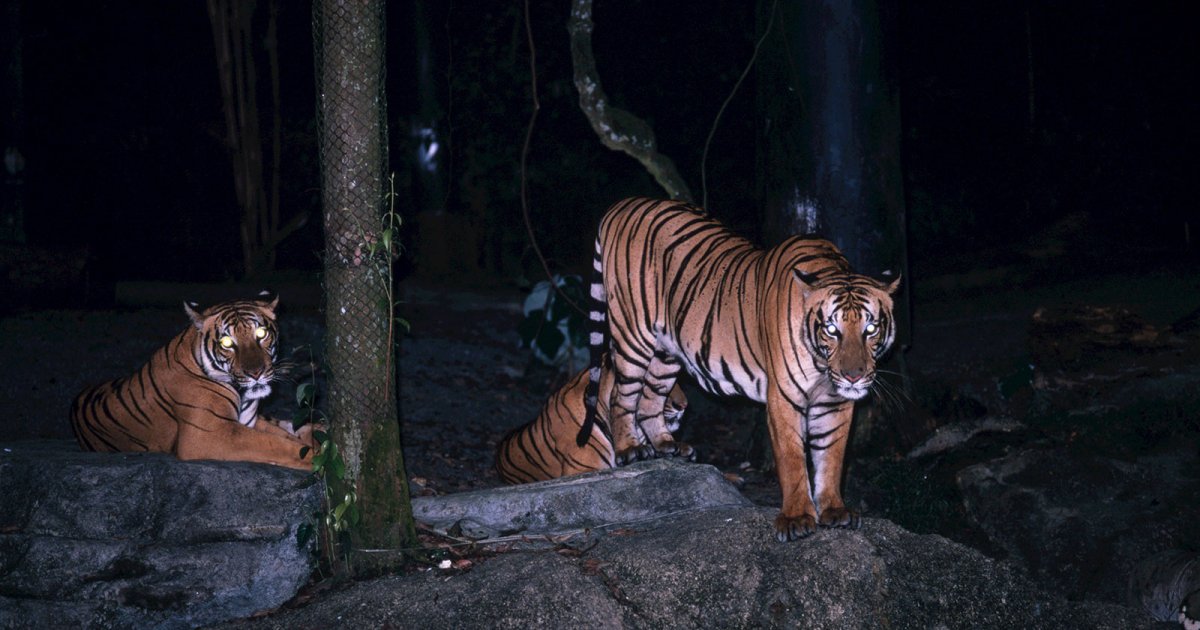 Audio File length: 2.20

Language: English / USA
Hi, my name's Jill, and I'm your personal guide. Along with MyWoWo, I'd like to welcome you to one of the Wonders of the World: the Night Safari.
The Night Safari is the world's first nocturnal zoo, and is one of the most popular tourist attractions in Singapore.
The experience that awaits you in this extraordinary Night Safari is truly unforgettable. You'll find yourself in a spectacular zoo that is open only at night, situated in a tropical rainforest with more than 2,500 animals of over 130 species, 38% of them in danger of extinction. The zoo covers 340,000 square meters and is divided into seven geographical areas, including the Himalayas, Borneo and Nepal. It can be explored on foot, along four different trails, or by tram.
The animals of the Night Safari, ranging from Indian rhinos to anteaters, as well as cheetahs and Himalayan blue sheep, are visible thanks to lighting designed to mimic moonlight. Although slightly brighter than moonlight, the light is dim enough not to disturb the animals' behavior. This captivating lighting system was created by the lighting designer Simon Corder from London.
The enclosures simulate the natural habitat of the animals, separated from visitors only by natural barriers. Instead of prison-like cages, the zoo uses moats designed to resemble streams and rivers, so that even the big cats, such as tigers and leopards, can be observed in the open. There are also hot wires that look like twigs that keep the animals away from the fences.
The idea of the Night Safari was first suggested in the 1980s by the former president of Singapore Zoo, Ong Swee Law, and the park was officially opened on May 26, 1994.
Cultural exhibitions are a regular feature of the safari, and include tribal dances, blowgun demonstrations and fire eating displays. Creatures of the Night Show is a performance in which the animals also take part.
Let me leave you with an interesting fact: On the Night Safari, you'll find plenty of places to eat and drink, such as the Ulu Ulu Safari Restaurant, Bongo Burgers and Casa Italia, but you might also like to take part in the "Evening in the Wild", dining in a tepee in direct contact with the animals.