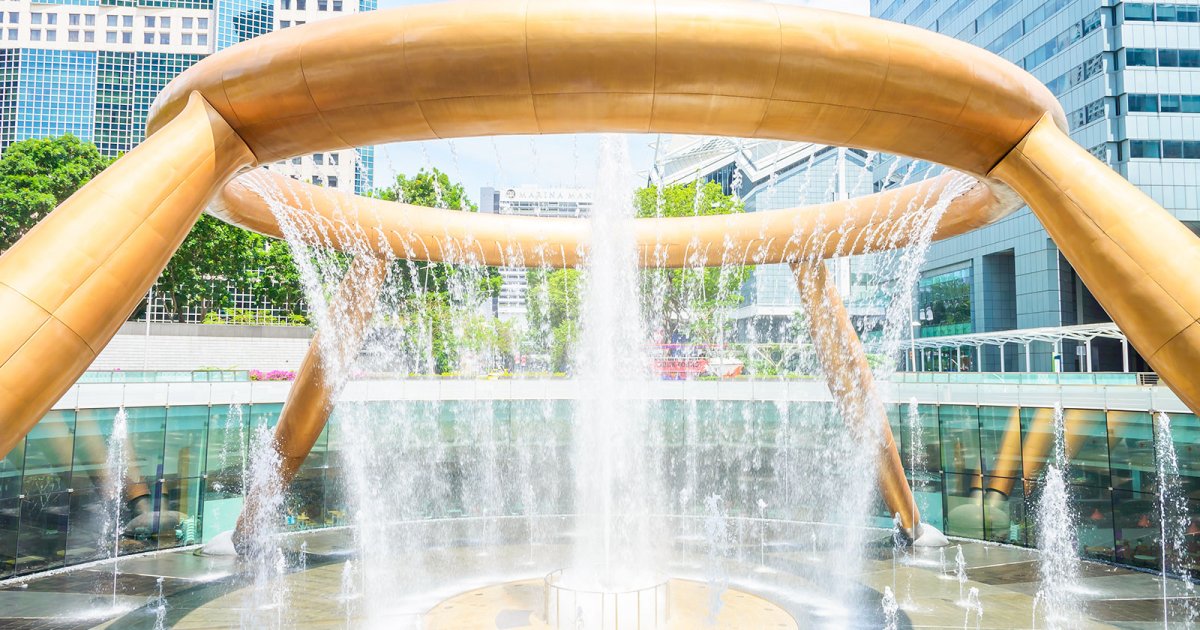 Audio File length: 2.17

Language: English / USA
The five towers that make up Suntec City and the convention center are arranged in the shape of a left hand. The Fountain of Wealth, in the center of the complex, resembles a gold ring in the palm of the hand. The fountain is made of bronze, and the balance created by the metal and the water is believed to clear the road to success; and, in fact, its Chinese name means "new successes".
The Fountain of Wealth, widely considered to be the largest in the world, occupies an area of about 1700 square meters, and it is almost 14 meters high. The bronze ring the water flows from has a circumference of 66 meters. A jet of water occasionally springs from the center, rising above the ring.
Let me leave you with an interesting fact: in some periods during the day, the Fountain of Wealth is switched off, and visitors are invited to walk three times around a mini fountain in the center, because it brings good luck.