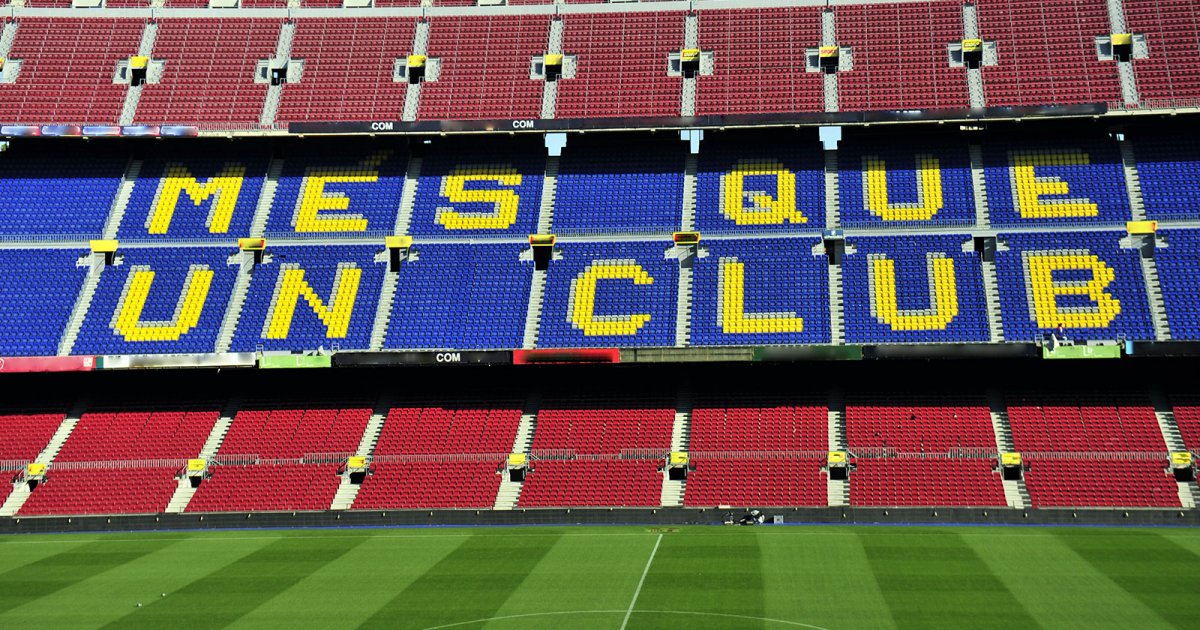 Audio File length: 2.25
Author: STEFANO ZUFFI E DAVIDE TORTORELLA

Language: English / USA
You can follow in the footsteps of the great champions, not just virtually but also in reality, by taking the tunnel that leads to the playing field: imagine the thousands of screaming fans waiting to welcome you! From here the view of the stadium is really impressive: even when empty, the bleachers are quite imposing. While you approach the benches, you can easily understand how the coach feels while standing there, studying which strategy to use in a big game.
Your tour through Camp Nou continues in the press room, which can accommodate over one hundred journalists for the conferences before and after the game. You can also visit the interview area that you've probably seen a million times in sports news. If you want to feel like a real guest of honor, just take a look at the immense view of the field from the presidential stand; if you prefer to imagine yourself commenting a Champions League final, you can go inside the closed press boxes 35 meters above the playing field.
Now pause the audio and go to the Barcelona Football Club Museum.
You are in the city's most visited museum, with about one million, two hundred thousand visitors a year! The museum is divided into three sections: the first takes you through the club's history starting from 1899, when it was founded by Hans Gamper, a Spanish-nationalized Swiss entrepreneur. In its centuries-old history, the Barcelona Football Club has won many trophies, which you can admire in showcases. In the second part you can admire sports memorabilia and artwork, while the third part is for temporary exhibitions. At the end of the tour you'll know why, as their fans say, Barcelona is més que un club (more than a club)!
FUN FACT: do you know why Barcelona fans are called culé? Before Camp Nou was built, the team's games were played in a very small stadium with a maximum capacity of about 6,000 seats. In the important matches there were always too many fans, and they wound up sitting on the outside walls with their rear ends hanging out (cules in Catalan) before all the passers-by!
And with this we have finished our tour of Camp Nou. MyWoWo thanks you for staying with us, and will see you at the next Wonder of the World!