GOTHIC QUARTER, PRESENTATION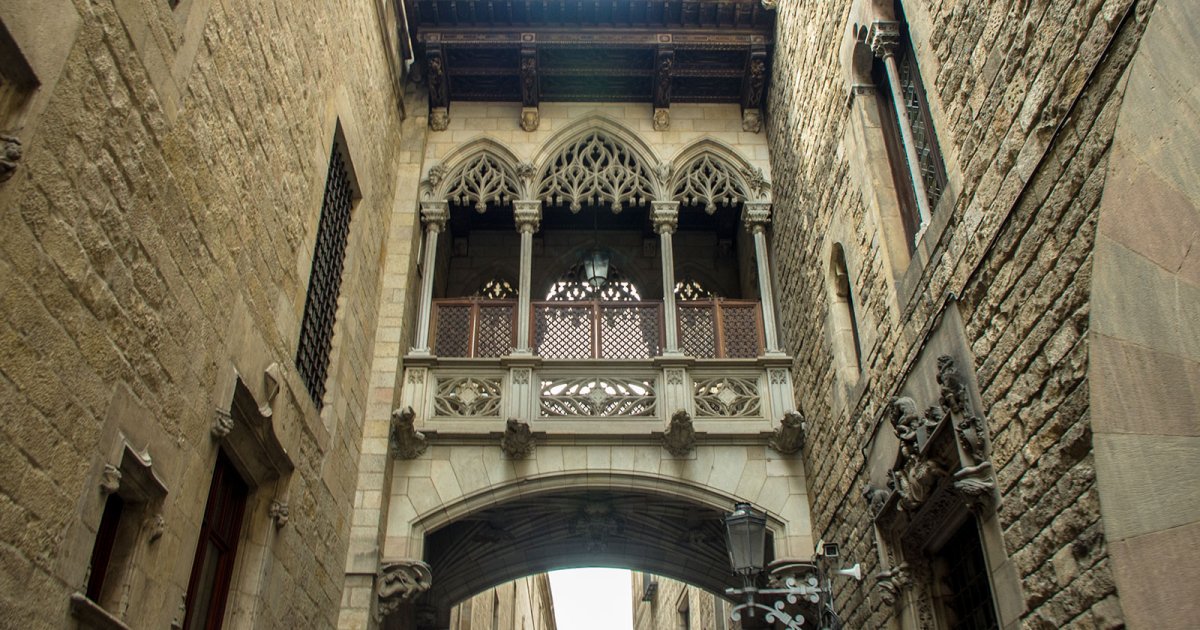 Audio File length: 2.19
Author: STEFANO ZUFFI E DAVIDE TORTORELLA

Language: English / USA
Hi, I'm James, your personal guide. Together with MyWoWo, I'd like to welcome you to one of the wonders of the world.
Today I'll accompany through the Barri Gòtic, which is the "Gothic Quarter", and is the historic, religious, and civic heart of Barcelona.
You are in the middle of a labyrinth of narrow streets and innumerable squares full of cafes and art bars, where you can time travel through the pulsating heart of the Catalan capital.
In the centuries following the year one thousand, a series of urban planning interventions gave a new face to the old center of Barcelona, transforming it into a treasure trove of buildings and works of art predominantly from the 1300s and 1400s: these two centuries frame the moment when the proud capital of the Catalan kingdom produced totally unique Gothic architecture and painting.
Delimited by the Rambla and by Via Laietana, the quarter extends north until Carrer de la Portaferrissa and south to the sea. It is the nucleus of the municipal district called Ciutat Vella (Old City). Since almost all of its roads are closed to traffic, your tour of the Gothic Quarter has to be a beautiful walk on foot. The wide, straight Via Laietana was created in 1907 in the heart of the medieval center, and divides the Barri Gòtic from Barri de la Ribera, a quarter that's just as ancient but with even more narrow, labyrinth-like streets: the Picasso Museum and the Church of Santa Maria del Mare are located there.
To get oriented, keep in mind that Barri Gòtic's center is Plaça de Sant Jaume, which is open to traffic and is located where the ancient Roman Forum once stood. The most important monumental complexes are those surrounding the great Cathedral and Plaça del Rei, and are a fantastic sight full of medieval palaces, where the center of civil power once reigned. In the next file I'll accompany you on a walk through that quarter.
FUN FACT: the Barri Gòtic is also home to the Museum of Shoes, where you can see the shoes that were made for Christopher Columbus' statue and are an incredible 1.22 meters long. They are in the Guinness Book of World Records as the world's biggest shoes.