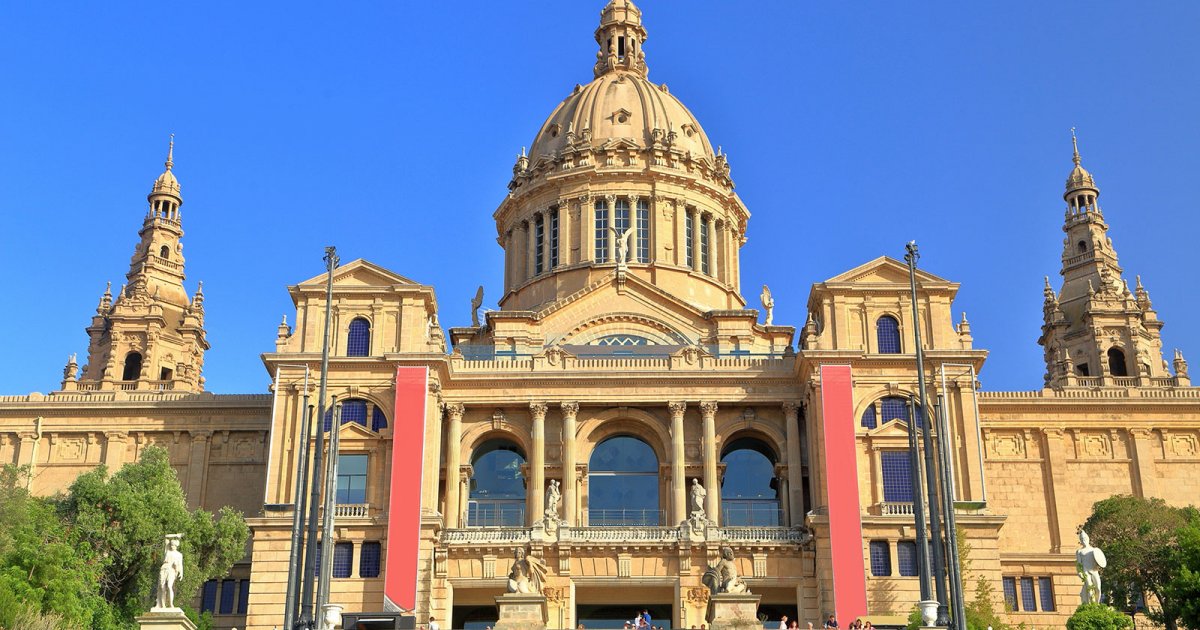 Audio File length: 2.37
Author: STEFANO ZUFFI E DAVIDE TORTORELLA

Language: English / USA
On the right side of the ground floor, starting at Hall 22, you'll dive into Gothic art, which represents an era of autonomy and artistic glory for the Catalan region. Paintings on wood predominate, with an abundant use of gold and carved frames which create an effect of dazzling splendor. I suggest paying particular attention to Halls 32, 33, and 34, where you'll find works from the two main Catalan masters of International Gothic style: Bernat Martorell and Jaume Huguet.
After the Gothic section you reach the Renaissance, which opens up before you in all its glory in Hall 44 with two panels by Pedro Berruguete and, subsequently, in rooms dedicated to two private collections: the Cambó legacy (50 works) and the Thyssen-Bornemisza collection (80 paintings).
These two collections came to the Museum at different times to fill a gap: the lack of Spanish and international artists among an incomparable presence of Catalan art. Here you'll see prestigious names such as Beato Angelico (don't miss his magnificent Madonna and Child), then Cranach, El Greco, Titian, Veronese, and Rubens.
Your path on the ground floor ends in a huge oval room with bleachers that's used as an auditorium or for shows. But there's more: upstairs the rooms dedicated to the masters of the Spanish "golden age" await you: from Zurbarán to Velázquez, of whom I'd like to point out the severe and realistic Sao Paulo.
Next come the rooms dedicated to the 1800s and 1900s, and here the Catalans return as protagonists with a large representation of more or less famous artists. Here you'll learn about Catalan realism with its main exponent Mariano Fortuny, and the pictorial modernism of Ramon Casas and Santiago Rusiñol. And if you're a fan of Gaudí, you can admire some of his fantastic furniture here. I also recommend the bronzes by the Aragon sculptor Pablo Gargallo, who lived in Barcelona for a very long time.
Your path ends with a collection of photographs and numismatics. The first offers a broad overview with over 6,000 works, including those of the Spanish Civil War. The second starts from colonial times and goes all the way up to the euro.
FUN FACT: according to legend, there are many intersecting tunnels under Montjuïc Hill. They have apparently been created by a supernatural force in order to attract a large number of UFOs every summer.