PASSEIG DE GRÀCIA, First Part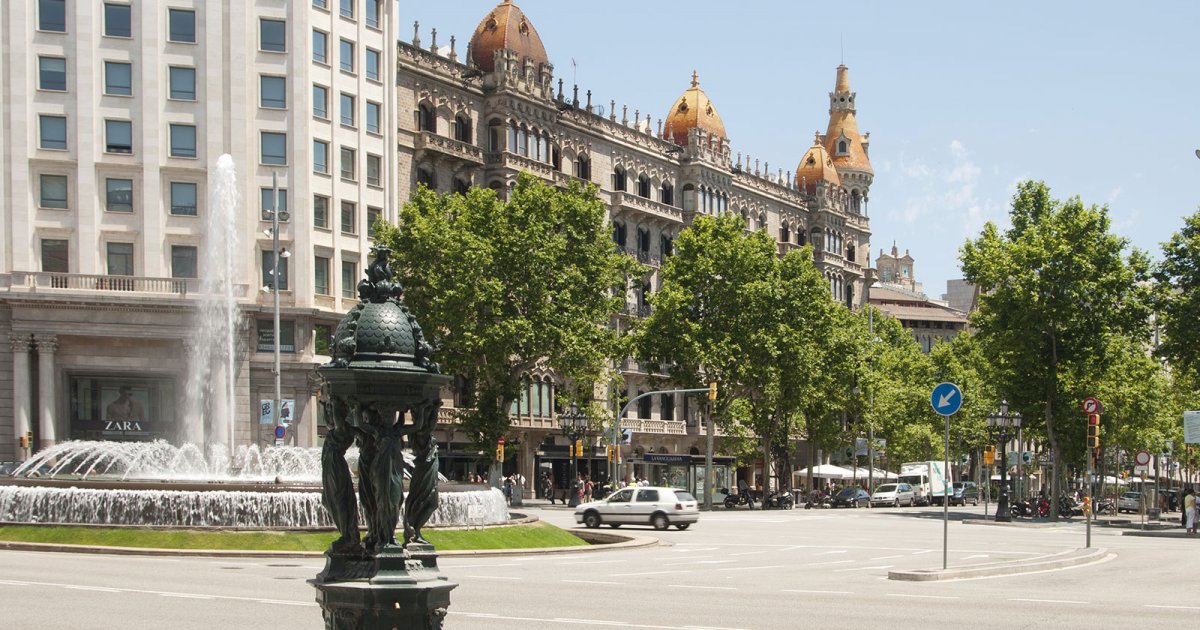 Audio File length: 2.30
Author: STEFANO ZUFFI E DAVIDE TORTORELLA

Language: English / USA
Hi, I'm James, your personal guide. Together with MyWoWo, I'd like to welcome you to one of the wonders of the world.
Today I'll accompany you through Passeig de Gràcia, which is one of the most enchanting and fun places in Barcelona!
It is the city's most elegant avenue and one of the places that is most well-known for its modernist architecture. But what is this "modernism"? In short, modernism is the style that characterizes Barcelona's urban growth between the end of the 1800s and the first two decades of the 1900s. While Art Nouveau was spreading all over Europe, a group of Catalan architects supported by demanding patrons who were very open to new aspects gave life to a highly original season. This period gave rise to palaces, theaters, churches, and public buildings with unusual shapes, far from the academic and often monotonous canons of nineteenth-century architecture. They are often coated in ceramics and made of multiple materials, with a Mediterranean, solar note of color. The great protagonist of modernism is certainly Antoni Gaudí, but a stroll down Passeig de Gràcia will show you very fascinating buildings designed by other architects as well.
The avenue starts from Plaça de Catalunya and connects the old town with Gràcia, cutting the Eixample quarter exactly in half, which was the "Extension" added to the city in the second half of the nineteenth century. Between one building and another, you'll also have the chance to window shop, as this road is also a favored location of large international brands for their boutiques. But you'll also find more reasonably-priced department stores and fashionable restaurants, bars, and cafes which come alive at night. The promenade also offers magnificent cultural locations thanks to the presence of several museums nearby, and especially two houses that are Gaudí masterpieces: Casa Batlló at number 43 and the great Casa Milà at number 92, known as Pedrera, or the stone quarry.
FUN FACT: did you know that in the last years of his life, Gaudí had become a religious fanatic? He walked around unshaven with beat-up clothes. This cost him his life: in 1926 he was hit by one of the city's first trams. The driver got out and, thinking that he was a bum, didn't even try to help him; he just pushed him to the side and drove off.