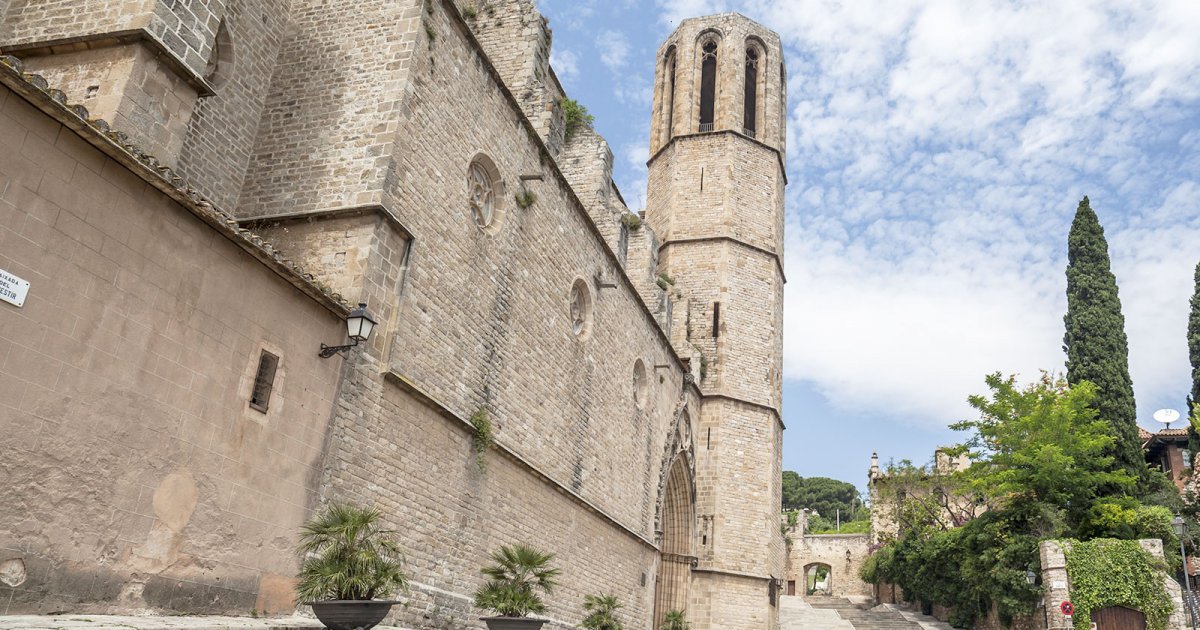 Audio File length: 2.40
Author: STEFANO ZUFFI E DAVIDE TORTORELLA

Language: English / USA
Hi, I'm Alyson, your personal guide. Together with MyWoWo, I'd like to welcome you to one of the wonders of the world.
Today I'll accompany you through the Monastery of Pedralbes, which is one of the most picturesque buildings in Barcelona!
You're in the residential district Sarrià, a name that will be familiar to soccer fans because a historic stadium once stood here that has since been demolished. Although it was once an autonomous village, Sarrià is now one of the most elegant areas of Barcelona. To reach the monastery, you crossed a delightful square and passed under an arch that welcomed you into a tiny and autonomous religious world that is almost identical to how it was seven centuries ago: a true Catalan Gothic architectural jewel! The harmonious and well proportioned monastery church is on the entrance side; you can recognize it thanks to its octagonal tower and refined, perforated portal.
You should know that Queen Elisenda de Moncada, the fourth wife of the king of Catalonia, decided to found a monastery here that was devoted to the Virgin Mary, and entrusted it to the Clarisse nuns, a female counterpart of the Franciscan order. The queen had seen a small monastery made of white stones in ruin here, and was so fascinated by it that she named the new construction Pedralbes, from Petrae Albae in Latin, which precisely means white stones. The design and construction of the harmonious monastery proceeded in record time: the foundation stone was laid in March of 1326, and less than fourteen months later the building was ready; too bad the construction of the Sagrada Familia wasn't as fast!
The nuns formed a sort of aristocratic circle around Queen Elisenda: in fact, almost all of them belonged to famous families and had been destined for monastic life as little girls. You can still see Clarisse nuns in the monastery today!
FUN FACT: Queen Elisenda's palace was built next to the religious complex, and she lived there until her death in 1364. Do you know why there is no trace of the palace? Because in her will, the queen ordered that the palace had to be meticulously demolished stone by stone immediately after her death.