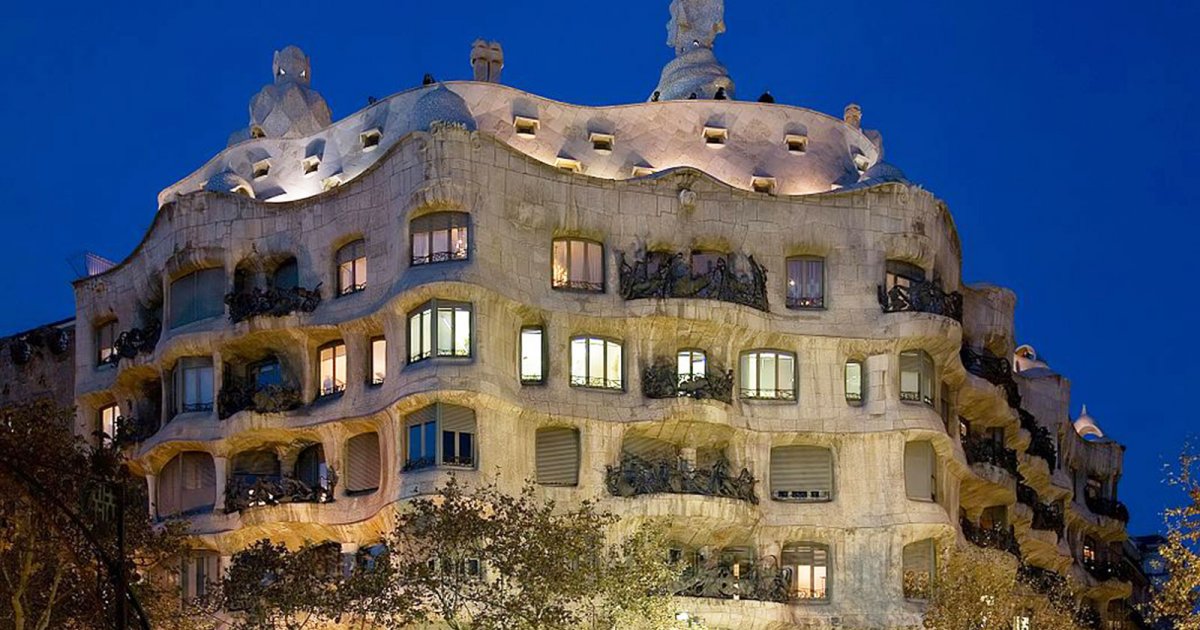 Audio File length: 2.26
Author: STEFANO ZUFFI E DAVIDE TORTORELLA

Language: English / USA
Hi, I'm Ed, your personal guide. Together with MyWoWo, I'd like to welcome you to one of the wonders of the world.
Today I'll accompany you through Casa Milà, which is one of the most fabulous places in Barcelona!
Casa Milà, also known as Pedrera, is one of the most admired masterpieces of the ingenious Catalan architect Antoni Gaudí, who also designed the "Sagrada Familia".
Among other modernist - style residences, Pedrera takes the place of honor at the center of the so-called "Quadrat d'Or", which is the most elegant area of Barcelona with its late 19th-century high-bourgeois residences. You are on the right side of the elegant Passeig de Gràcia, a mile long avenue with regular, rounded corners, for which MyWoWo has a separate audio presentation.
You should know that Pedrera was commissioned to Gaudí in 1906 by the wealthy businessman Pedro Milà i Camps for his upcoming marriage, and was completed in around five years. Do you know why Gaudí abandoned the work site before its construction was completed? Because Mrs. Milà complained that the walls were all curved!
Now look closely at the façade: Gaudí loved taking inspiration from nature, and his architecture often makes you think of sculptures or landscapes in movement. Here, for example, the curved lines of the façade with their succession of recesses and protrusions almost remind you of sand dunes, as if the façade was rippled by a light wind. You may also notice how Gaudí joined the two adjacent buildings, creating a union of curves between the two façades as only he could do. The windows seem to be embedded in the stone waves that separate the floors, while the balconies seem to be made of weaving iron ribbons. Almost to compensate for the façade, Gaudí designed the chimneys with a total whimsical freedom, so that today you can see Pedrera's terrace as an open-air exhibition of contemporary sculpture, or as if strange but benevolent aliens had landed on the roof. Casa Milà has been included in UNESCO's list of World Heritage Sites.
FUN FACT: if Casa Milà's terrace seems familiar to you, you probably recognized it from a scene of The Passenger by the great director Antonioni, with Jack Nicholson and Maria Schneider.