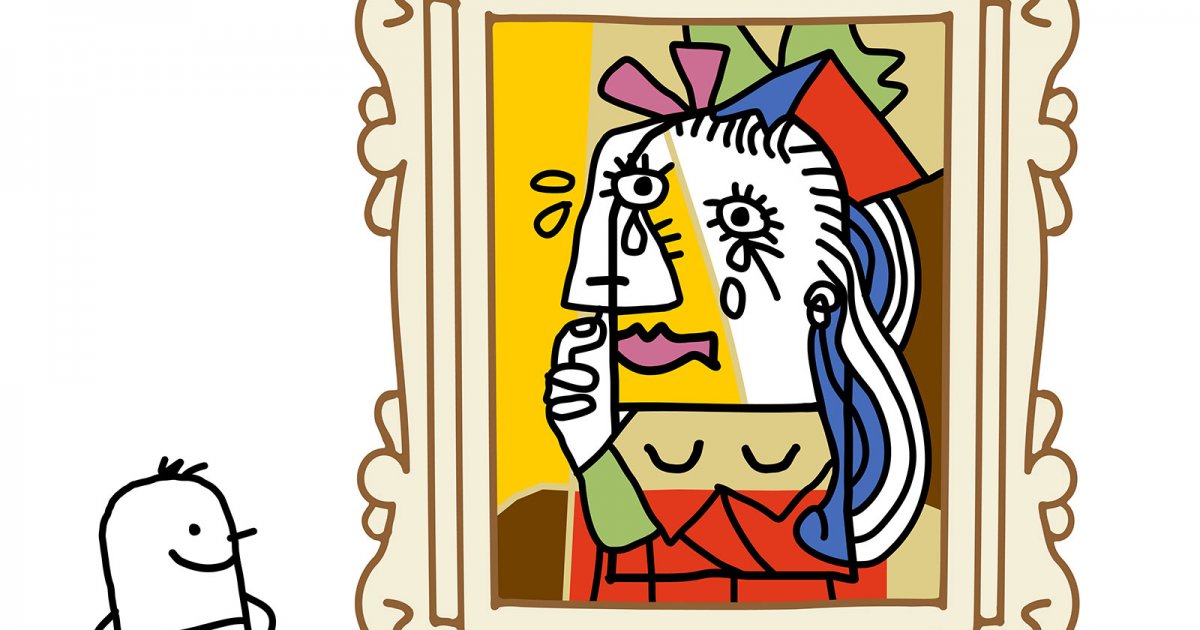 Audio File length: 2.51
Author: STEFANO ZUFFI E DAVIDE TORTORELLA

Language: English / USA
In rooms 12 to 15 you can admire Picasso's tribute to the great Spanish artist of the 1600s, Diego Velázquez. In 1957, Picasso recreated and reinterpreted Velázquez's masterpiece Las Meninas, one of the most famous paintings in Spanish art history, in an impressive 58 paintings and studies.
Let's go back in time for a moment. It's the year 1656 and the court painter Velázquez has depicted Infanta Margarita, the daughter of King Philip IV and his wife Marianna of Austria. Alongside the princess we can see "Las meninas", the girl's bridesmaids, along with the dwarf and court jester, who's resting his foot on a Castilian mastiff dog. To the left we can see the painter himself, standing in front of the recipients of the painting itself: the king and queen of Spain, who are reflected in the mirror at the back of the room.
In the first work of the series located in room 12, Picasso paints his personal interpretation of the entire Velázquez canvas. Carefully observe it: you can see all of the same figures, albeit with slight variations. If in Velázquez's painting the spectator's attention is immediately directed to Infanta, here it is immediately drawn to the huge and disproportionate image of the painter, with two palettes in hand: this of course means that the most important character of the whole picture is the artist himself. Picasso also eliminates the color, but increases the brightness by opening a series of windows on the right which were not in Velázquez's painting. There is a dog in this scene as well, but in place of the great court mastiff, Picasso has put his dachshund.
In the other paintings Picasso plays on variations and reinterpretations, changing the perspectives and number of figures an amazing 58 times! Why so many? Picasso once explained: "I reinterpreted this painting until the Velazquez Meninas disappeared and my own Meninas emerged". All of these works were made in the short period between August and December of 1957 at his home in Cannes. The entire series was donated to the Picasso Museum by the artist in 1968 in memory of his friend Sabartés, who was the museum's first promoter and had died in the same year.
FUN FACT: it is said that Picasso cast a curse on his women: his first wife went crazy, his mistress Walter hanged herself, Dora Maar committed suicide, and Roque shot herself.
And with this we have finished our tour of the Picasso Museum. MyWoWo thanks you for staying with us, and will see you at the next Wonder of the World!