PLAÇA SANT JAUME, Town Hall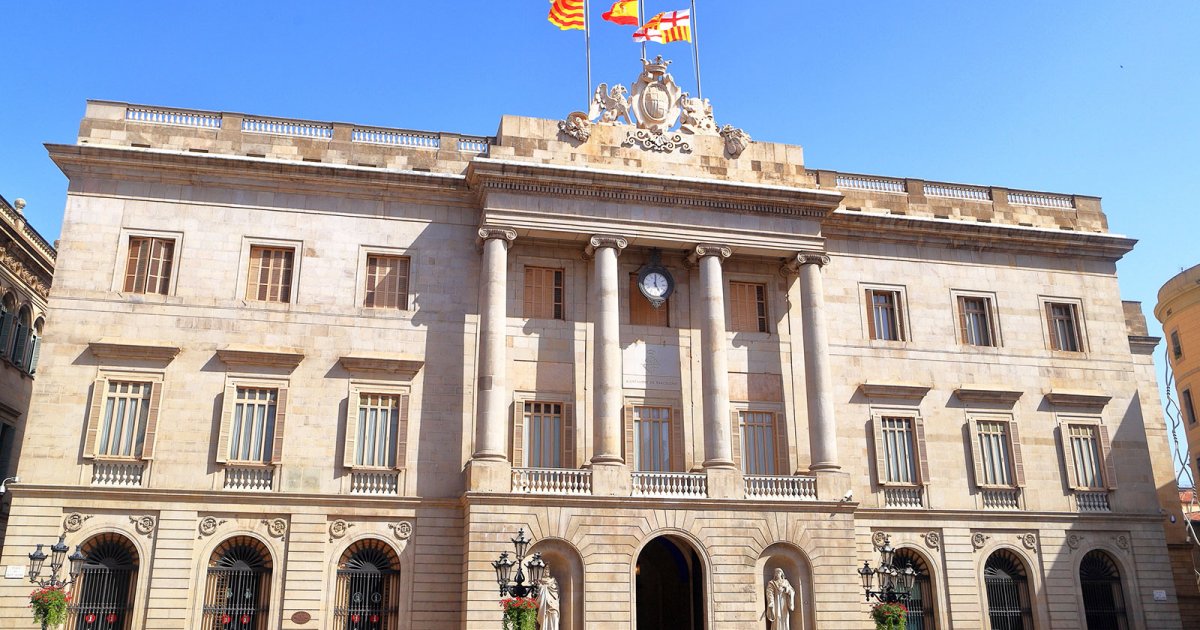 Audio File length: 2.30
Author: STEFANO ZUFFI E DAVIDE TORTORELLA

Language: English / USA
Hi, I'm James, your personal guide. Together with MyWoWo, I'd like to welcome you to one of the wonders of the world.
Today I'll accompany you through Plaça Sant Jaume, which has always been the heart of politics in Barcelona!
The square is also one of the few parts of the Gothic Quarter that can be reached by car. Its name is reminiscent of a church dedicated to St. James that was destroyed by fire at the beginning of the 1800s, after which the square lost its medieval appearance.
On its two opposite sides which almost face each other, you can see two important buildings: to the south side is the Ajuntament, or Town Hall, and on the northern side is Palau de la Generalitat, the headquarters of the regional government.
I suggest you start off by visiting the Town Hall, which is also called "home of the city": you can recognize it by its Neo-Classical façade with four ionic columns with curled capitals. You should know that in a sense this building is a kind of summary of Barcelona architecture from Gothic Catalan style up to modernism. It was built in the 14th century, but with a different orientation: its ancient Gothic façade with beautiful stone windows can be admired from Carrer de la Ciutat. It was later rebuilt in the mid-1800s after it had been damaged by a popular uprising that turned bloody, and was further renovated and embellished in the first decades of the 20th century.
Go inside the courtyard and up the austere, 20th-century black marble staircase. A Gothic gallery takes you into the "Saló de Cent", the hall for Hearings of the Council of One Hundred, where the ancient City Council plenary sessions were held. You are standing in the palace's fourteenth-century core: you should especially note the vault, which is a perfect example of Catalon Gothic style. Then continue towards the "Saló de la Reina Regent", the hall that today is home to the municipal councils and was built in the 1800s as a tribute to the Spanish ruler Maria Cristina. I'd also like to point out the "Saló de Croniques", which is decorated with a cycle of paintings from 1928 that reminds you of the Principality of Catalonia's attempts to extend its dominance to Greece and the Middle East.
FUN FACT: every Sunday morning people come here to dance the Sardana, the national dance of Catalonia. A spectacle that's not to be missed!