SANTA MARIA DEL MAR, Presentation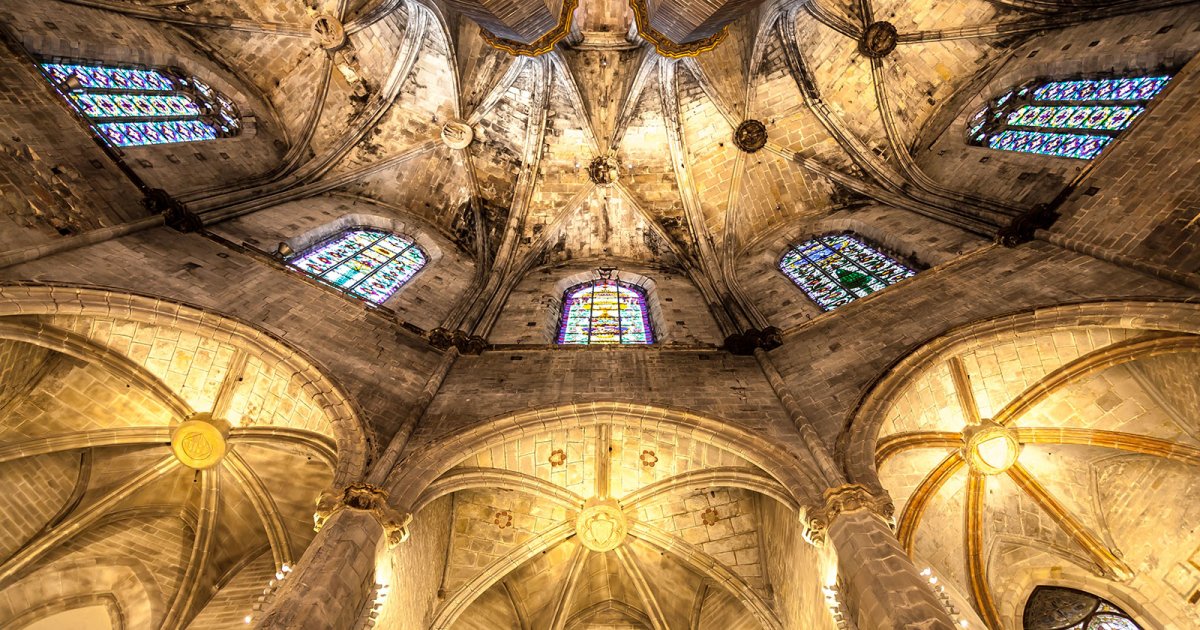 Audio File length: 2.27
Author: STEFANO ZUFFI E DAVIDE TORTORELLA

Language: English / USA
Hi, I'm James, your personal guide. Together with MyWoWo, I'd like to welcome you to one of the wonders of the world.
Today I'll accompany you through the Esglèsia de Santa Maria del Mar.
Santa Maria del Mar is one of the most loved churches of the inhabitants of Barcelona!
This 14th century church, which is also one of the most beautiful Catalan Gothic style churches, contends for the affection of both locals and tourists along with the Cathedral and Sagrada Familia.
Can you imagine, it was built in just over 50 years, a record time for those years! From its beginning it was a building "of the people": once a week, the bastaixos (the "unloaders") would carry the stones needed for its construction that had been taken from the royal quarries of Montjuïc on their backs. The main doors have reliefs that show the work of these men.
The majestic façade overlooking Plaça de Santa Maria del Mar encompasses all the austerity of the Catalan Gothic style. As you can see, the portal is set back, and the top is dominated by a rose window and closed on the sides by two octagonal towers.
Before entering the church, go around it and admire the structure from every angle. The narrow streets that surround it are characteristic of the merchant quarter Ribera.
Once you've made it back to the starting point, go ahead and enter the church.
You'll be struck by its extreme simplicity, with three naves of the same length, supported by slender octagonal columns. The interior's stark appearance is also due to sacking in the Civil War, when many works of art were destroyed, including the central choir seats. Walk down the naves and approach the altar while looking up to admire the stained glass windows and the vault's structure.
In recent years, the Church of Santa Maria del Mar has become famous around the world thanks to two bestsellers: The Cathedral del Mar by Ildefonso Falcones and The Angel's Game by Carlos Ruiz Zafón.
FUN FACT: opposite the church's south side, in a square called El Fossar de les Moreres, you can see a perpetual flame burning in memory of the Catalans who died defending Barcelona during the siege of 1714.
And with this we have finished our tour of the Church of Santa Maria del Mar. MyWoWo thanks you for staying with us, and will see you at the next Wonder of the World!