ALMUDENA CATHEDRAL, Crypt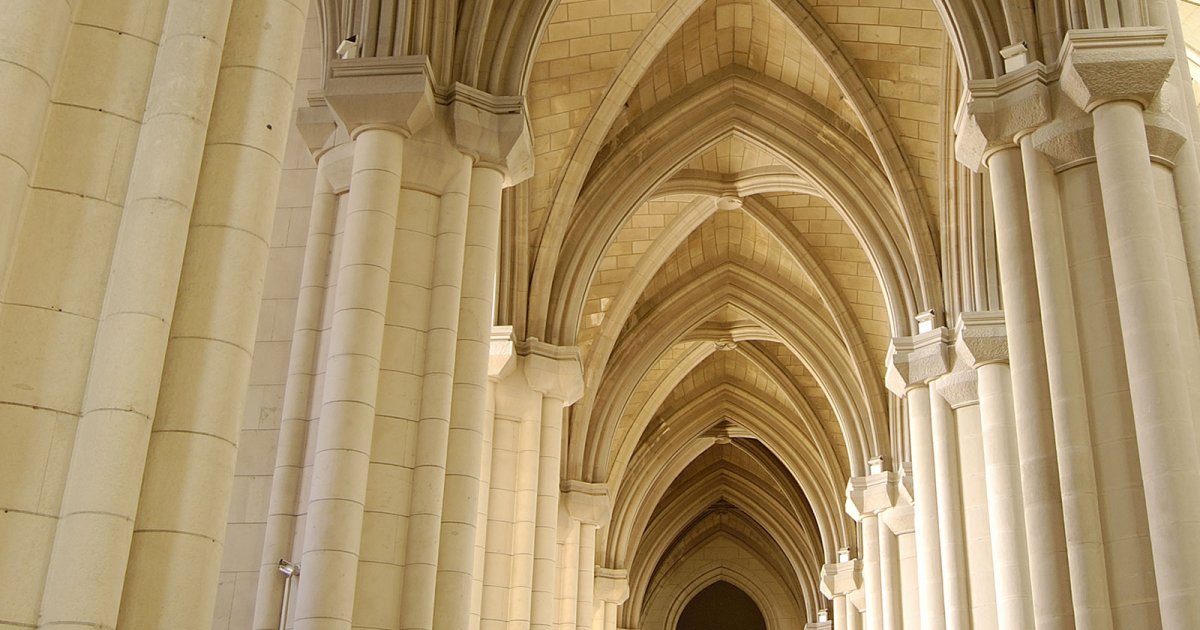 Audio File length: 2.14
Author: STEFANO ZUFFI E DAVIDE TORTORELLA

Language: English / USA
As you can see, the Crypt is preceded by a triple door with arches in a medieval style.
After having left a symbolic offering, you'll find yourself inside this impressive church in Neo-Romanesque style which is often overlooked by tourists, but also by the people of Madrid, in favor of the much more visible and famous main temple above ground.
This impressive underground crypt was the first room of the complex to be opened to the public in 1911. Its dimensions and its elongated cross shape reproduce those of the "mother-house" upstairs, although of course the ceiling is lower here.
Just think, there are nearly four hundred columns, and no two have the same capitals! If you can find it, one of these capitals has the emblem of Madrid, the bear and the strawberry tree.
In the midst of this forest of columns, if you walk down the side nave you can see various chapels lit by spectacular windows. On your right near the entrance, you'll find the most important image of the entire crypt, and perhaps one of the oldest of Madrid: it's the so-called "Nuestra Señora de la Flor de Lis", a mural painting that was ordered by King Alfonso VI a few decades after the year 1000 to celebrate a victory in war.
When you reach the end of the crypt, you'll find yourself surrounded by tombs: those of the chapels, those hanging on the walls and those on the ground. From here you can enjoy a wonderful view of all the columns and high altar, with its majestic image of the Virgen de la Almudena, or the Almudena Virgin, which is a copy of the one found in the Cathedral.
FUN FACT: did you know that the cathedral raised a lot of controversy at the beginning of the 1900s? Many thought that the 3 different styles - Neo-Romanesque, Byzantine and Moorish - were a bit too many for a single church... nor were the Catholics very fond of the fact that the murals and stained glass windows were inspired by an Orthodox style!