ALMUDENA CATHEDRAL, Exterior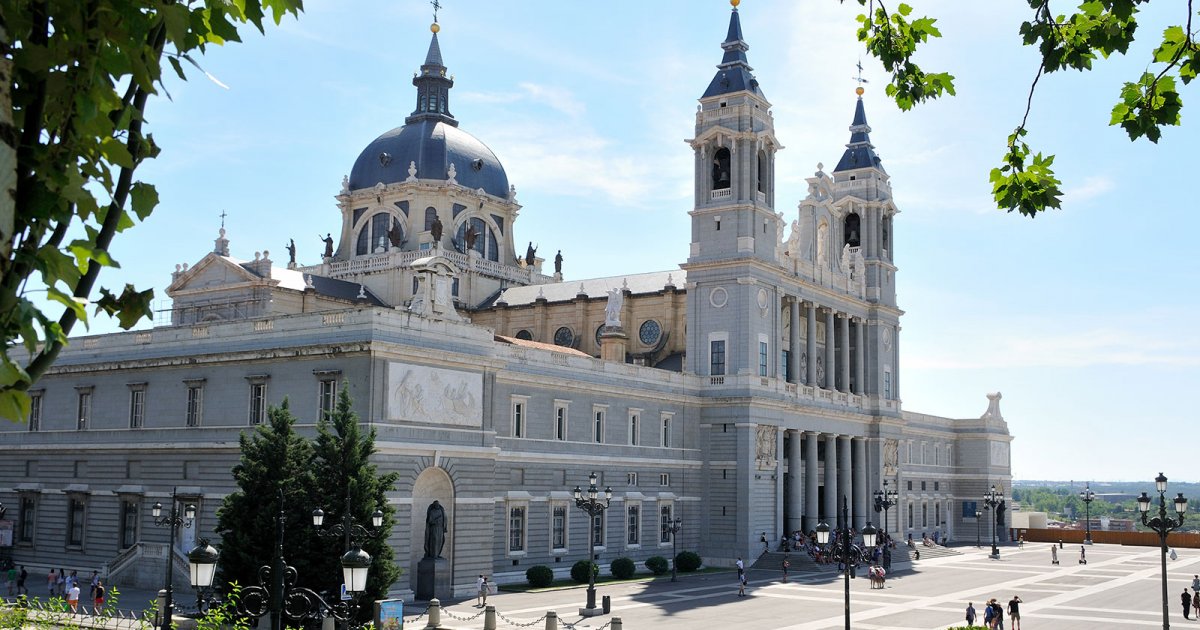 Audio File length: 2.28
Author: STEFANO ZUFFI E DAVIDE TORTORELLA

Language: English / USA
Hi, I'm Ed, your personal guide. Together with MyWoWo, I'd like to welcome you to one of the wonders of the world.
Today I'll lead you through Almudena Cathedral.
Almudena Cathedral is one of Europe's most beautiful churches from the 1900s!
You're standing in Plaza Juan Pablo II, dominated by the statue of Pope John Paul II and surrounded by four fountains and four nineteenth-century street lamps. The cathedral's entrance is located in the lateral façade which faces Calle Bailén.
Even though it wasn't consecrated until the early nineties, consider the fact that it took over a century to build this cathedral: the foundation stone was laid by King Alfonso XII at the end of the 1800s.
The desire to build a religious building that was more important than all the others in Spain, a bit similar to how the Royal Palace was the seat of temporal power, had already been held by the early rulers of the Bourbon dynasty.
In fact, there were many projects designed by the court's various architects, none of which were ever built. Meanwhile, the Collegiate Church of San Isidro took the place of the cathedral as a spiritual beacon of the kingdom's capital.
The nineteenth-century project by Marqués de Cubas included a grand Neo-Gothic cathedral similar to that of Reims in France: its construction was stopped often over the last century, not only because of the Civil War, but also for lack of funds. The financing of some private bodies in the 80s allowed the architects to finish a building that seemed destined for eternity, in every sense.
The first thing that deserves your attention are the beautiful bronze doors that open on this side wall. From left to right they illustrate, in order, King Alfonso VI of Castile who rediscovered the famous Madonna of Almudena about a thousand years ago, Pope John Paul II who consecrated the Cathedral, and the Virgin carried through the streets of Madrid in procession.
As you may recall, the cathedral's interior became famous worldwide in 2004 when the then Prince and now King Philip VI of Bourbon celebrated his fairy-tale wedding with journalist Letizia Ortiz.
FUN FACT: the Cathedral offers a free Wi-Fi connection you can take advantage of: have no doubt, the Catholic Church is keeping up with the times!