BOTANICAL GARDEN, Introduction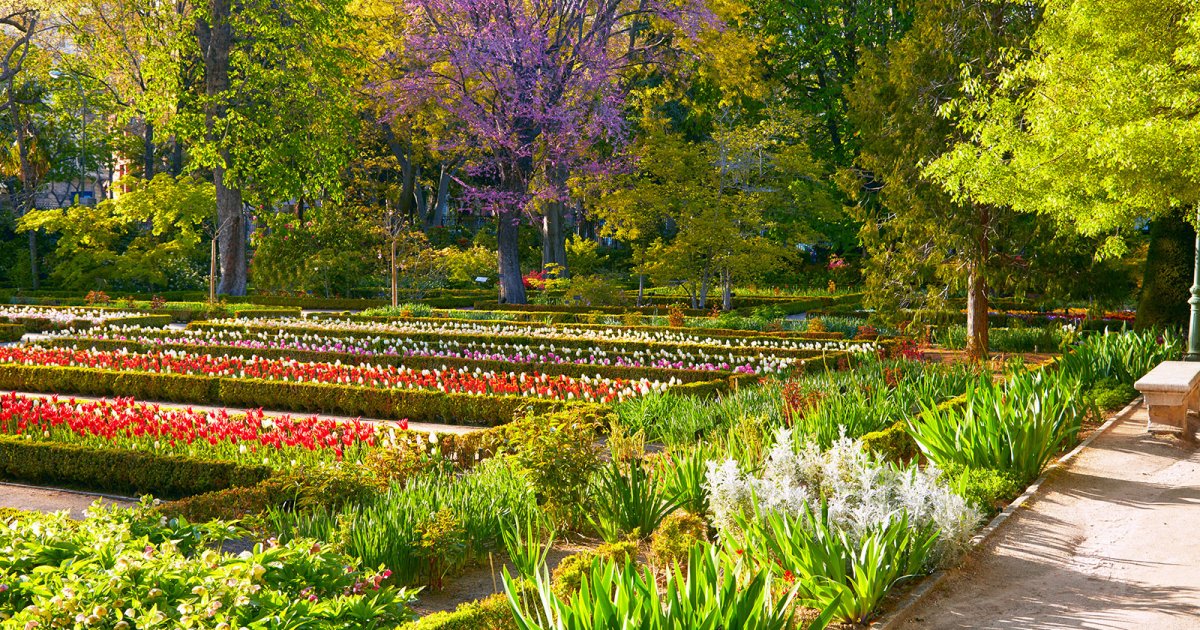 Audio File length: 2.53
Author: STEFANO ZUFFI E DAVIDE TORTORELLA

Language: English / USA
Hi, I'm Alyson, your personal guide. Together with MyWoWo, I'd like to welcome you to one of the wonders of the world.
Today I'll accompany you through the Botanical Garden, which is one of the most amazing places in Madrid!
The garden's main entrance is the Puerta del Rey, which was built by the Sicilian architect Francesco Sabatini around the end of the 1700s. If you're wondering why it's closed, it's because it's only opened for members of the royal family; the entrance for mere mortals is to the side, which you definitely used to come in, which is called the Puerta de Murillo.
This garden was designed to bring all the plant species together that had been collected on scientific expeditions overseas. Especially in spring, you'll find yourself immersed in the colors and scents of over five thousand plants spread out over eight hectares of terraced levels.
The first terrace before you is the Terraza de los Cuadros/Flower-bed Terrace decorated with central fountains and ornamental outdoor plants such as dahlias, tulips, and camellias, as well as aromatic, medicinal, and edible plants. I'd especially like to point out the magnificent rose garden alongside the Paseo del Rey, or the main pathway.
Now pause the audio and go to the Terraza de las Escuelas Botánicas/Botanical School Terrace.
This terrace shows the chronological order in which the various families of plants appeared on the planet. You'll find true rarities here. At the end of this terrace, you'll reach the most scenic and romantic part of the whole garden: the Terraza del Plano de la Flor/Flower Terrace, dominated by a Neoclassical pavilion overlooking a picturesque pond, between a circle of banana and Indian chestnut trees and another of linden trees.
Your visit ends at the Terraza de los Bonsáis/ Bonsai Terrace, which is the newest of the garden and displays hundreds of miniature plants exhibited on pedestals like works of art.
FUN FACT: if it's raining, you can take refuge in the fascinating and very humid Estufa de Graells, which was built in the mid-1800s as a shelter for the palm trees.
And with this we have finished our tour of the Botanical Garden of Madrid: MyWoWo thanks you for staying with us, and will see you at the next Wonder of the World!