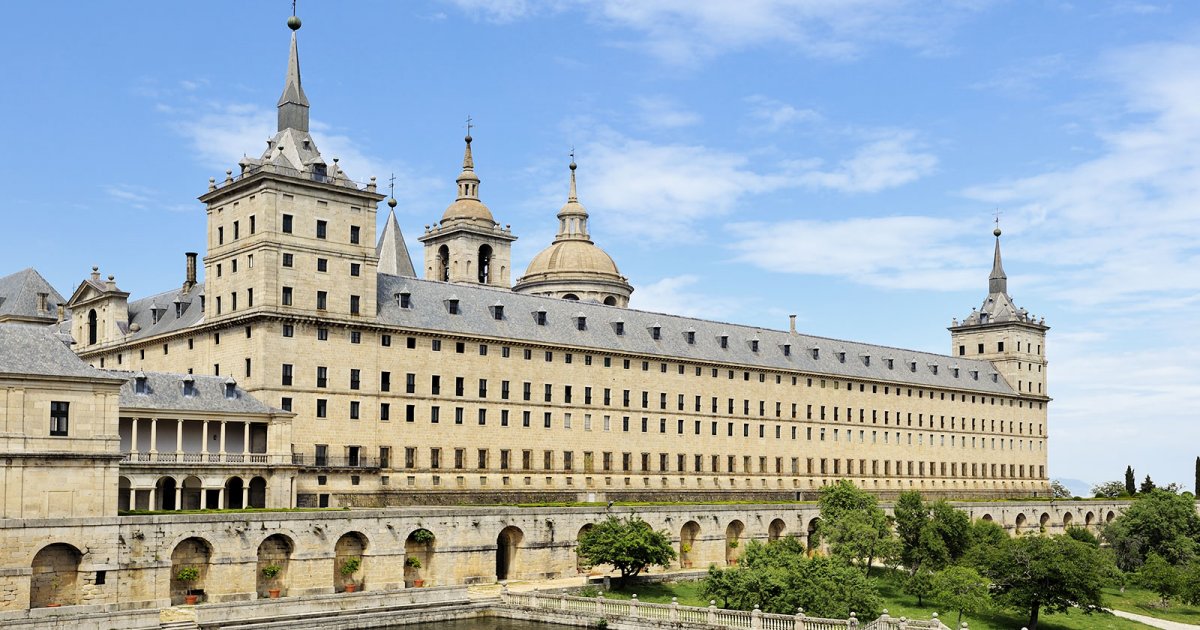 Audio File length: 2.49
Author: STEFANO ZUFFI E DAVIDE TORTORELLA

Language: English / USA
Hi, I'm Ed, your personal guide. Together with MyWoWo, I'd like to welcome you to one of the wonders of the world.
Today I'll accompany you through the Monastery of San Lorenzo el Escorial.
El Escorial is one of the most fascinating and historically rich places in all of Spain!
The grand monastery in front of you, here in the heart of the Sierra de Guadarrama forty kilometers from the center of Madrid, is closely linked to King Philip II, who wanted the monastery as a symbol of power and devotion and chose it first as his residence, then as his tomb. He will be the protagonist of our tour!
Philip was the son of the famous Emperor Charles V, who was the ruler of an intercontinental empire on which "the sun never set". Born in the first half of the 1500s, Philip was deeply "Spanish": he was very religious, had a stern manner, and always wore black. He was responsible for transforming Madrid into Spain's capital at the heart of the Iberian Peninsula, which until then had been a secondary town.
The Escorial was built to celebrate the victory in a battle: that of St. Quentin in the war against the French, which took place on August 10, 1557, the day dedicated to San Lorenzo. The complex's sixteen courtyards form a grid that alludes to the gridiron, which was San Lorenzo's instrument of torture: just try to think of a less cheerful symbol! While it was being built there were many reports of disturbing incidents, such as talk of ghostly apparitions, mysterious nocturnal howls, and a "demonic" wolf. Regardless, the monastery was built in about twenty years with very few subsequent additions: instead, the complex's decoration continued for several decades and involved many Italian artists.
If you look at the Escorial from outside, with its mass of granite and slate, corner towers, and tall, smooth walls with 2,600 windows, you'll likely feel a sense of heaviness, of impenetrability. The cloisters, corridors, and reception and meeting halls take up a perimeter of about 200 by 160 meters, where the only curve is the immense dome of the church, 95 meters high.
FUN FACT: did you know that the dictator Francisco Franco claimed to be the reincarnation of Philip II? He even had a mausoleum built for himself a few kilometers from the Escorial: he had the excavation works done by the republican prisoners who had been condemned to forced labor, and had a massive reinforced concrete cross put on top.