LAZARO GALDIANO MUSEUM, Ground Floor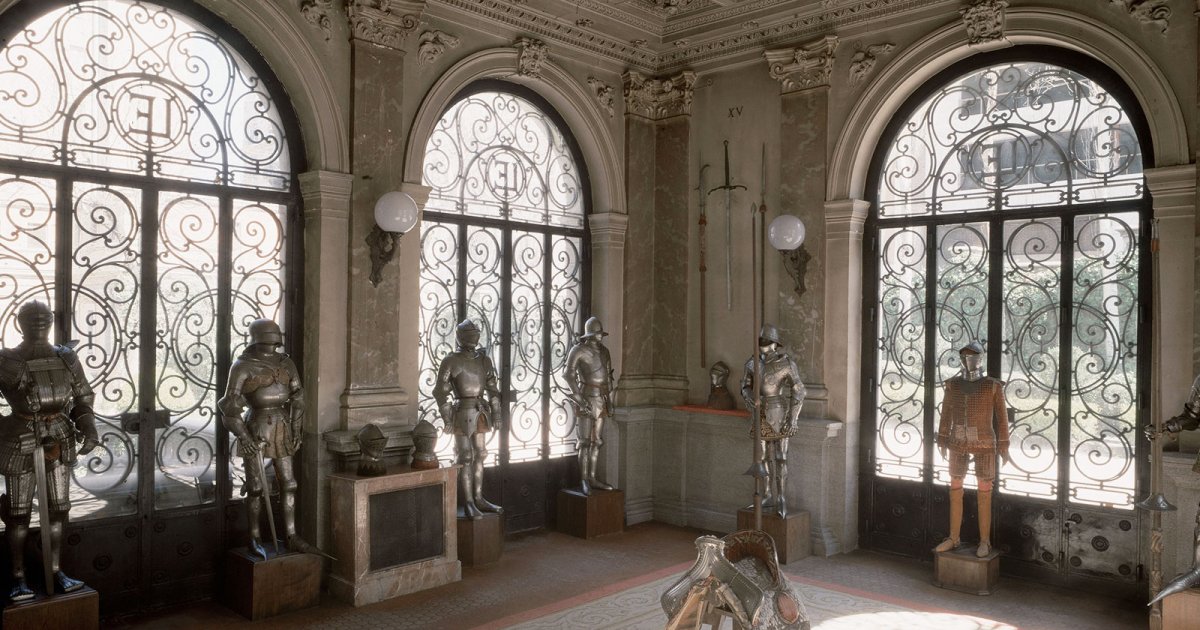 Audio File length: 2.37
Author: STEFANO ZUFFI E DAVIDE TORTORELLA

Language: English / USA
Hi, I'm Alyson, your personal guide. Together with MyWoWo, I'd like to welcome you to one of the wonders of the world.
Today I'll accompany you through the Lázaro Galdiano Museum, which is one of the most special artistic treasures of Madrid.
The beautiful neo-Renaissance style building before you surrounded by an orange wall was built in the early twentieth century, and is the home of the Lázaro Galdiano Museum.
Let me tell you a little bit about this interesting man. His full name was José Lázaro Galdiano: he was a reporter, editor, and art and literary critic, and when he died in 1947 he left the Spanish State his palace and all the works of art in it, including an art library with more than 20,000 volumes, which can be found in the adjacent building along with an auditorium and an area dedicated to temporary exhibitions. The museum was opened in 1951 and radically renovated in 2005 with the aim of balancing the demands of a contemporary museum with the original atmosphere of the collector's house.
Now pause the audio and go to the rooms on the ground floor.
These rooms are the palace's original service area. In the section El coleccionista y la colección/"The collector and the collection", you can learn more about the founder's versatile personality; as you will see, the exhibition isn't always in chronological order, but instead follows the collector's tastes by mixing eras and styles. In the first of the six rooms don't miss the 16th-century Tazza Aldobrandini, which is a kind of silver hutch, and in the second room look for the oldest archaeological piece: a bronze jug from 26 centuries ago with the spout in the shape of a cat's mouth.
If you love jewelry and silver, don't miss the fourth room called the "Room of Treasure": it's one of the best European collections, with pieces ranging from 300 BC up to the end of the 1800s.
FUN FACT: even if the museum seems incredibly full, keep in mind that of the over 12,500 objects that the tireless collector accumulated, less than half are displayed!