MUSEUM CERRALBO, First Floor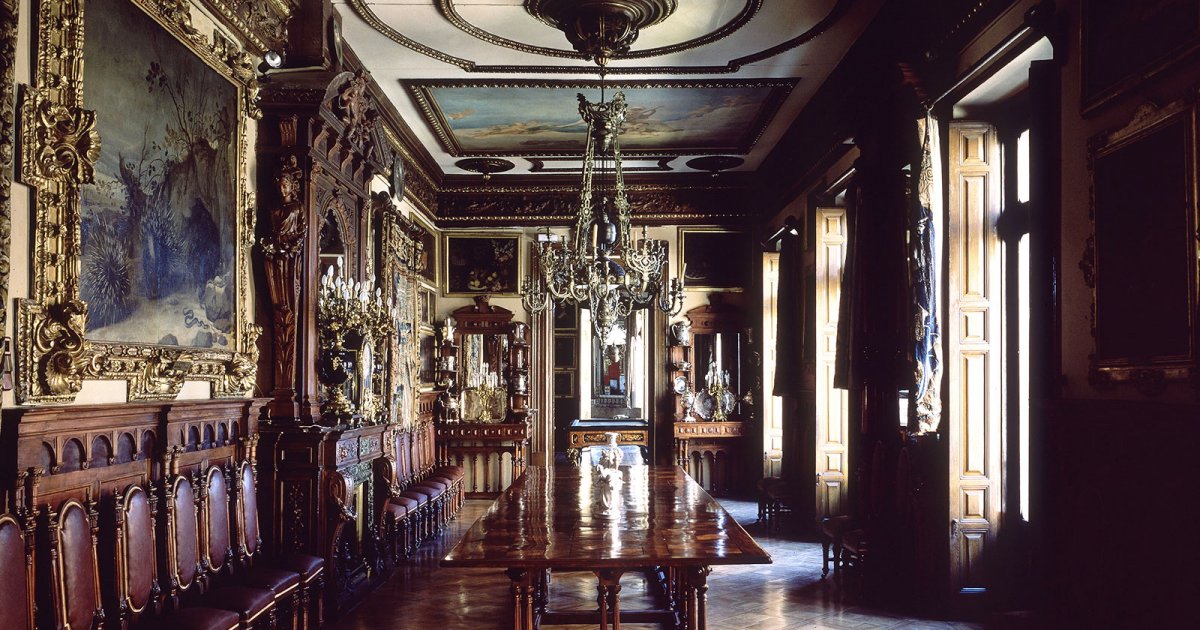 Audio File length: 2.29
Author: STEFANO ZUFFI E DAVIDE TORTORELLA

Language: English / USA
From the Corridor of Drawings which was used by servants as a passage to the nearby dining room, you've now reached the Hall of Columns where you can enjoy observing the small columns made of agate, alabaster, colored marble, and gilded wood with terracotta, marble, and bronze figurines from Egyptian, Greek, Etruscan, and Roman times: they look like miniature monuments. From here continue to the "Vestuario Salon", which was the Marquis' dressing room. On the central table you can see different types of swords delicately balanced.
Then you reach the Empire Salon, which was the Marquise's dressing room set up like a hall of mirrors. From here pass through to the rich Dining Room dominated by the central table in mahogany and walnut that could seat up to twenty-four diners. Next is the Billiards Room where the gentlemen challenged each other, apparently even King Fernando VII.
After the corner living room full of light and frescoes, you'll enter the second of the three galleries, which are arranged around a rectangular inner courtyard. This gallery is decorated with Italian furniture, and on the right wall the painting "La Pietà" by Alonso Cano stands out: the Marquis' representative office faces this painting, which is dominated by a towering chimney, as well as the Library with more than ten thousand volumes, also distributed on an upper gallery.
From here go see the first gallery with paintings of the Marquis' ancestors and eighteenth and nineteenth century porcelain, and then go on to the third gallery which discretely faces the bathroom for the guests. But the highlight of your tour is the Ballroom: among panels of Granada agate, Pyrenees marble, and Venetian busts and mirrors that seem to multiply the light and spaces to infinity, you'll feel as if you're reliving one of the parties organized by Cerralbo, and can hear the orchestra playing in the upper gallery.
FUN FACT: the Ballroom's ceiling frescoes show the Olympian deities depicted in a very casual manner, almost "risqué". In one corner, from behind in a red jacket, you might recognize the same Marquis, who not only oversees the parties held at his palace, but also the tour you've just finished!