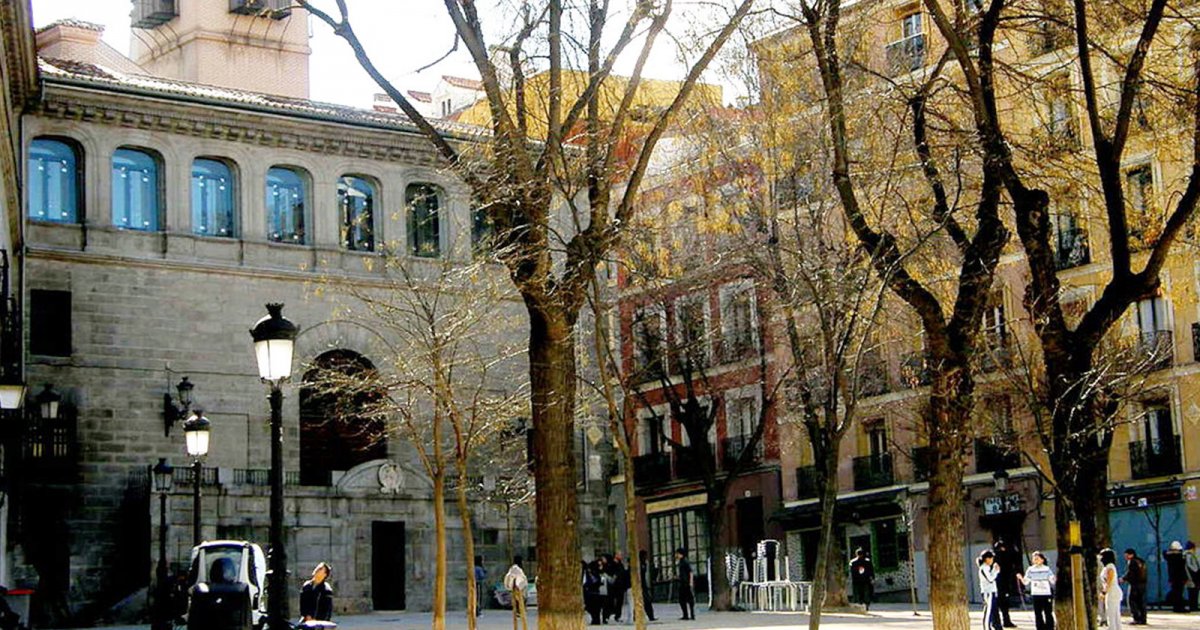 Audio File length: 2.24
Author: STEFANO ZUFFI E DAVIDE TORTORELLA

Language: English / USA
Hi, I'm Alyson, your personal guide. Together with MyWoWo, I'd like to welcome you to one of the wonders of the world.
Today I'll take you through Plaza de la Paja, which is one of the most beautiful places in Madrid! After going down Calle Don Pedro, you've reached the picturesque Plaza de la Paja.
It is an irregularly shaped, sloping square typical of medieval Madrid, and its name comes from the fact that here "paja", or straw, was fed to the mules that belonged to the chaplain of the nearby "bishop's chapel". In the last centuries of the Middle Ages, the city's most important market was held in Plaza de la Paja, but with the opening of Plaza Mayor this area lost importance, even if it continued to be preferred by the great families of the time for building their noble palaces.
Go to the center of the square where you can admire the austere granite Renaissance-style facade of the "bishop's chapel". To its left is Palacio de los Vargas, which is harmoniously integrated with the facade, but don't be fooled as it was rebuilt in the early 1900s; this palace is the only original building still standing, and is now home to a school. If you're an avid reader, you'll recognize the bronze statue of the "Reader" immersed in his newspaper at the entrance.
At the end of the square in the most sloped part of it, you can go into the Prince of Anglona's beautiful garden, which is a green space full of great elegance that will reveal all its secret beauty as soon as you go through the gate.
After having walked through the rose garden, the charming iron pergola, and "petrified" fountains, head to the bishop's chapel and take a look at the road on your left. Here you can see another curious image of Madrid: the fourteenth-century square tower in Arabic style from the church of San Pedro el Viejo, framed by the elegant palaces before it.
FUN FACT: after centuries without, in the summer of 2016 the old market of Plaza de la Paja returned in an ecological version.