PLAZA MAYOR, Introduction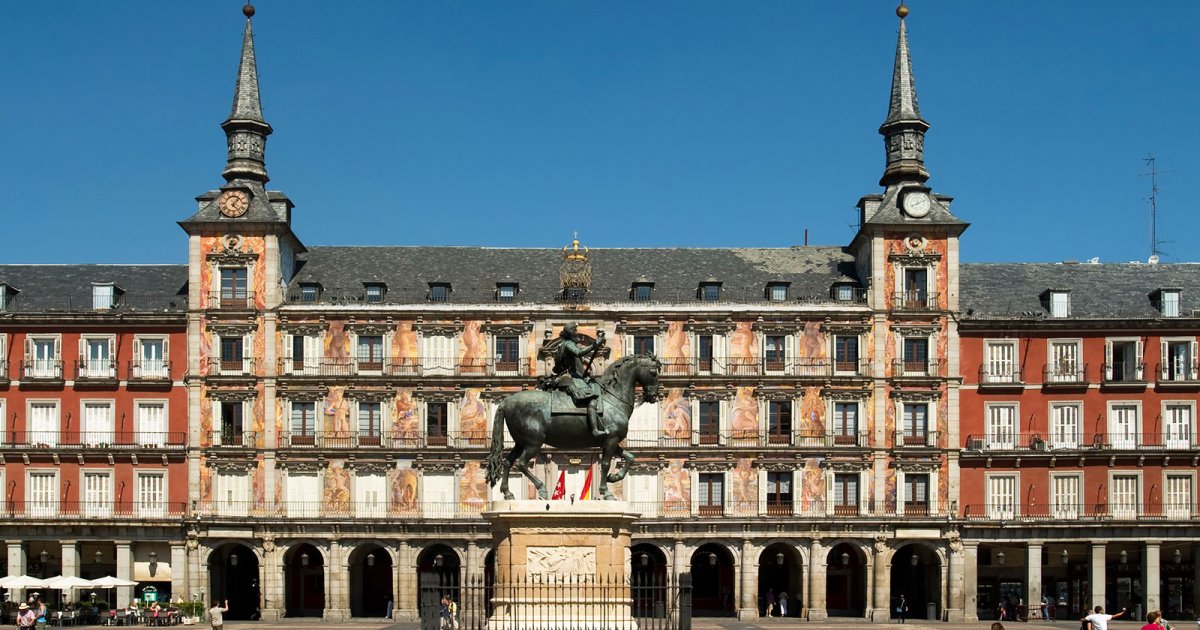 Audio File length: 1.52
Author: STEFANO ZUFFI E DAVIDE TORTORELLA

Language: English / USA
Hi, I'm Alyson, your personal guide. Together with MyWoWo, I'd like to welcome you to one of the wonders of the world.
Today I'll accompany you through Plaza Mayor, one of the most harmonious places in Madrid!
It is an impressive 129 meters long and 94 wide. If you managed to avoid being distracted by the various portrait painters, acrobats, soap bubble blowers, or mannequin bullfighters and dancers, you've reached the best spot for appreciating this square's scenic monumentality, starting with this beautiful statue by Italian artists from the beginning of the 1600s.
When King Philip II moved his capital from Toledo to Madrid at the end of the 16th century, he gave Juan de Herrera the task of transforming the ancient and modest town into a luxurious and modern capital. The urban project started from this exact point, which was once the ancient market square. Plaza Mayor was inaugurated in 1620 after only three years of work, on the day of the beatification of San Isidro, the patron saint of Madrid.
Since then the square has been devastated three times by as many fires, and took on its current appearance only at the beginning of the 1700s thanks to Juan de Villanueva, who designed it while trying to respect the projects of his predecessors as much as possible. Try to keep in mind that this city's hot weather has always readily exposed it to the risk of fire.
FUN FACT: during the days of the San Isidro celebrations, free concerts are organized for all the people of Madrid.