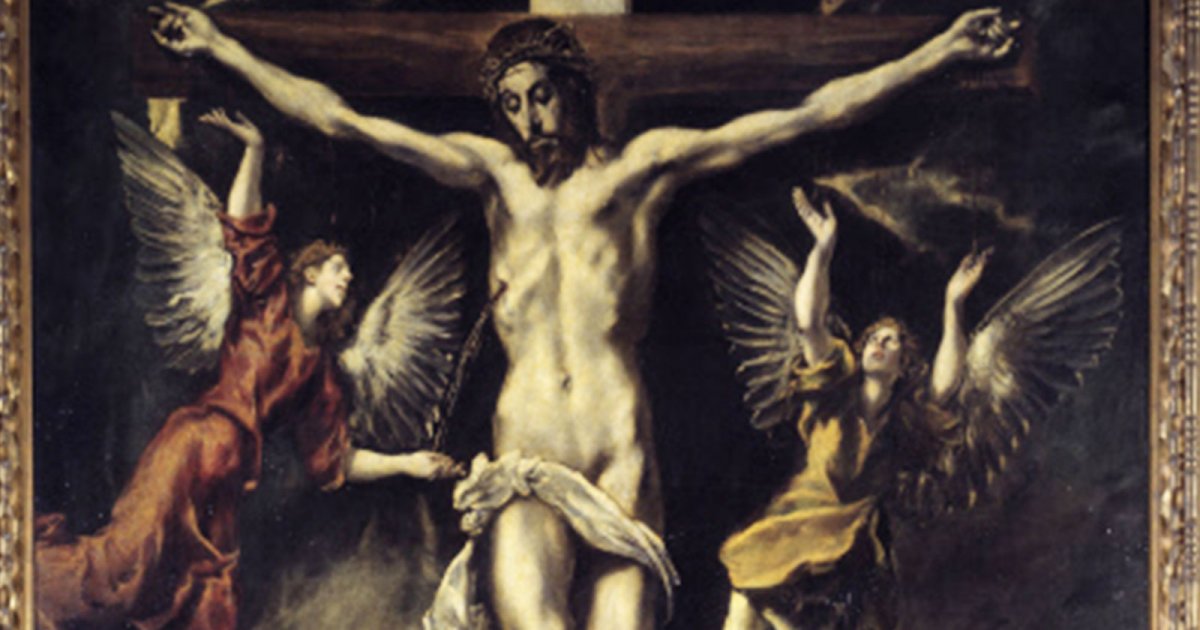 Audio File length: 2.42
Author: STEFANO ZUFFI E DAVIDE TORTORELLA

Language: English / USA
A unique personality from late 16th century painting which will surely remain impressed in your memories of the Prado is Domenikos Theotokopoulos, who was born on the island of Crete. At that time Crete was part of the Republic of Venice, and having trained with a painter of icons, the artist moved to Italy, staying in Titian and Tintoretto's Venice and Michelangelo's Rome.
But at some point he left Italy and moved to Toledo, where he became "El Greco", and surely the most original active painter in Spain among those of his generation.
He lived in the era of the Catholic Counter-Reformation, and his altarpieces show a very original way of renewing sacred art. His religious paintings are all the more intense and moving because they lack a background, thus all his figures stand out in a hollow and unreal space, with phosphorescent colors and locked gestures, almost as if they retained a link with the Byzantine icons that the artist had admired and copied in his youth in Crete. I suggest starting with the altar painting Resurrection, which is one of his most significant works.
El Greco's favored format for large compositions was a very vertically elongated rectangle. This unusual proportion makes the tapered shapes soar, and allowed him to set scenes on two levels, one above the other. The lower part is often darker in tone and shows figures with more substance, more earthly; on the contrary the upper part dazzles you with divine appearances and angelic choirs, and the light explodes above, almost dissolving the images.
In the mature stage of his career after he had overcome economic problems and definitively settled in Toledo, the painter allowed his deep mystical sense to fully express itself. The Crucifixion offers a high-impact example: note the impressive detail of the two angels collecting the blood of Christ at the foot of the Cross. To emotionally involve you, El Greco painted visionary scenes with an unreal and deformed aspect: this is a unique style which inaugurated the extraordinary season called the Siglo de Oro, or the "Golden Age" of 17th-century Spanish painting, which is practically inimitable. After all, El Greco will always remain a personality on his own, with no artistic heirs.
FUN FACT: El Greco's elongated figures have always aroused curiosity: some scholars believe that the painter was astigmatic, and the visual defect caused distortions in his sight.