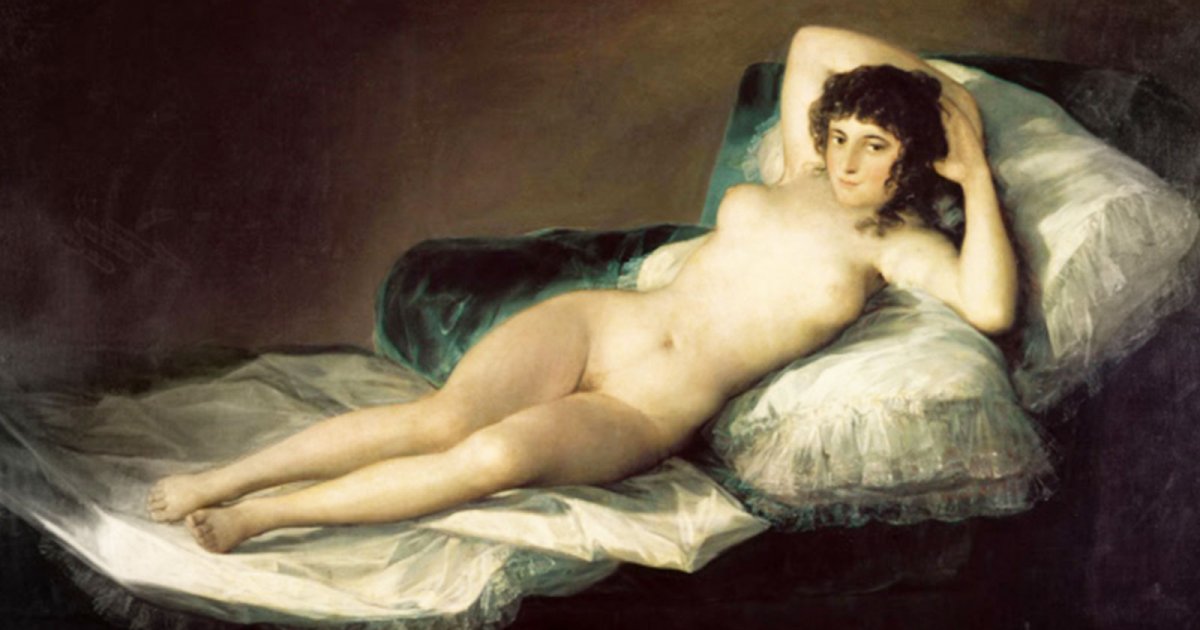 Audio File length: 2.45
Author: STEFANO ZUFFI E DAVIDE TORTORELLA

Language: English / USA
An entire section of the Prado at the end of the main hall and distributed among the ground, first, and second floors is dedicated to Francisco Goya, the greatest Spanish and European painter from the late 1700s and early 1800s. Start from the museum's main hall on the first floor, where you can admire the large portrait of the royal family painted by the brilliant artist. Patiently follow the signs to reach the halls dedicated to him spread over several floors, which contain dozens of paintings from all the decades of work of the long-lived painter.
Let me introduce you to Francisco Goya: a restless and unique teenager who failed the Royal Academy of Fine Arts in Madrid twice, and a lover of beautiful women who was fond of hunting and bullfighting. His artistic evolution led him from the creation of refined aristocratic Rococo scenes to the most bitter reflections on mankind.
His most serene works are those which were made as models for tapestries: happy moments of everyday life, in the shining light of the great European 18th century. I'd like to point out The Parasol, which is the apex of young Goya's painting.
His success led him to become the king's painter of choice: he got to know luxury, but also the pettiness of the court. Towards the end of the 1700s he formed a strong bond (perhaps even a relationship) with the beautiful Duchess of Alba. His two portraits of a girl ("maja") lying down, first clothed, then naked, provoked scandal because it was believed that the model was the beautiful duchess: the portraits are Clothed Maja and Nude Maja. In reality it's more likely that the model was a certain Pepita Tudó, the lover of the powerful Manuel Godoy, the person the paintings were made for. The two paintings are inspired by the lying "Venuses" tradition of the Italian Renaissance, but with a completely new glint of mischief and vitality.
With the passing of time, however, you'll notice that Goya's characters lose the vivid colors and sure appearance of his early years and begin to appear in empty spaces, with a haunted stillness. The sense of loneliness and isolation the painter felt was heightened by the disease that almost made him deaf.
FUN FACT: Goya was a passionate hunter, and a great lover of dogs as his faithful companions. On the contrary, he hated cats, which he said were an incarnation of the devil. Among his early works, look for Riña de gatos/Fighting Cats, which is one of the funniest works in the entire Prado museum!