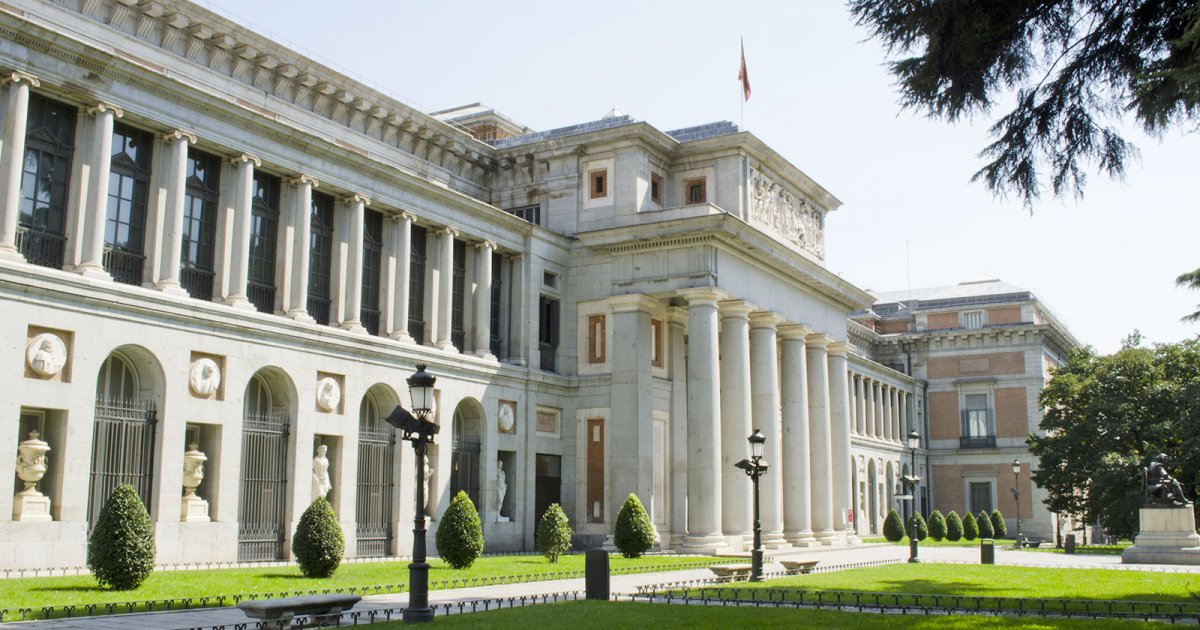 Audio File length: 2.47
Author: STEFANO ZUFFI E DAVIDE TORTORELLA

Language: English / USA
Hi, I'm Debbie, your personal guide. Together with MyWoWo, I'd like to welcome you to one of the wonders of the world.
Today I'll accompany you through the Prado Museum.
The Prado Museum houses one of the most important art collections in the world.
There's a saying in Madrid: you visit the Prado twice in your lifetime, first while holding your father's hand, then while holding your grandchild's. In reality, the museum is very loved and visited much more often by those living in Madrid.
The name "Prado" (lawn) already indicates something about the building's origin, and it's located in the eastern part of the historic center near the Botanical Garden and the large Retiro Park. But you should know that this temple to Spanish painting was initially meant to be a natural history museum! It was Charles III of Bourbon, the Enlightened King, who conceived the project to create an area dedicated to the sciences, and had a Neoclassical building built for this purpose in 1785, even if the natural history museum never came to be.
Thirty years later, the unused building was set up to become the first nucleus of the "Royal Museum of Painting and Sculpture", with about 300 works which were all from the Spanish school. It was immediately apparent that the museum could become the grand international showcase of the Spanish monarchs' great art collections, and 1,500 works of painting and sculpture were quickly rounded up from various royal buildings. It was then renamed the "Museo del Prado" and became a great national institution which collected works from the country's religious institutions and continuously grew thanks to an uninterrupted series of purchases and donations. The continued growth of its collections still makes modifications to the building necessary today, such as those designed to accommodate Goya's "black paintings".
To give you a few numbers, the Prado has more than two and a half million visitors a year; its treasure consists of over 7,600 paintings, of which 1,300 - obviously the most important - are on display in the 80 halls of this monumental building, and 3,000 are distributed in churches, museums, and other public buildings.
FUN FACT: with the advance of Franco's troops during the Civil War, many masterpieces were taken to Geneva and placed under the protection of the League of Nations. At the outbreak of World War II, the works were secretly returned to Spain on trains traveling at night.