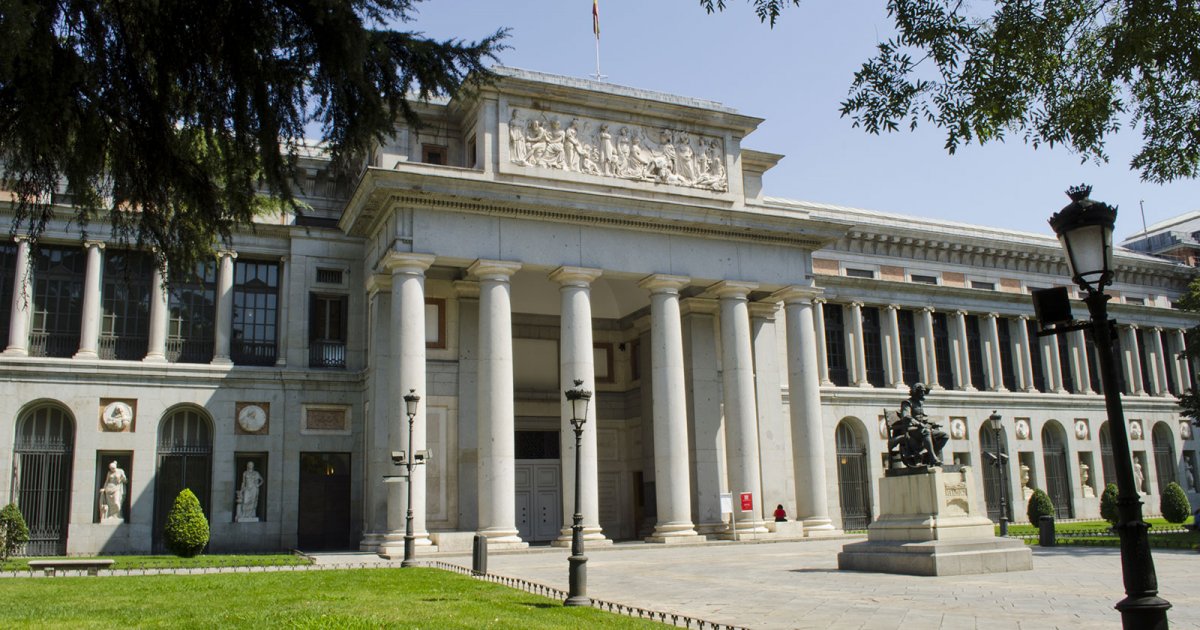 Audio File length: 2.18
Author: STEFANO ZUFFI E DAVIDE TORTORELLA

Language: English / USA
Before beginning our visit to the Prado Museum, I suggest looking closely at the map to identify the sections that interest you the most. Otherwise you risk being overwhelmed by the immensity of the building and its collections, which are distributed over eighty halls with several kilometers of walkways. What's more, in preparation for the bicentennial anniversary in 2019, a group of leading international architects has further expanded the walkways and added two historic satellite-buildings in the vicinity: the Cason del Buen Retiro and the former Army Museum.
To manage the truly biblical flow of visitors, there are four different entrances. If you are alone, you should definitely enter from the back, passing through the Renaissance cloister of the Los Jeronimos monastery, for which MyWoWo also has two separate audio guides. In order to prepare the cloister for its inclusion in the exhibition's pathways a few years ago, it was dismantled and reassembled stone by stone onto a foundation equipped with hydraulic lifts in order to ensure its stability and allow it to withstand the impact of hundreds of thousands of visitors.
From the cloister you will cross a vast underground area full of facilities including a large café-restaurant, and from there you will exit into a spectacular round hall with bright red walls that contrast the white marble statues displayed in the hall.
If you are part of an organized group or have booked your admission, you should instead use the museum's "historical" entrances that are at the squares around the building dedicated to the great Spanish painters: Murillo, Velázquez, and Goya.
Now your visit of the museum can begin!
FUN FACT: if you're interested in Velazquez, Prado Museum has put the first complete and free course online for people to learn about the greatest genius in the history of Spanish painting. It talks about his career and his works, for 15 hours! And in order to allow everyone to have direct contact with the works of art, the museum's management has also planned for the very elderly and the disabled, providing a free wheelchair service.