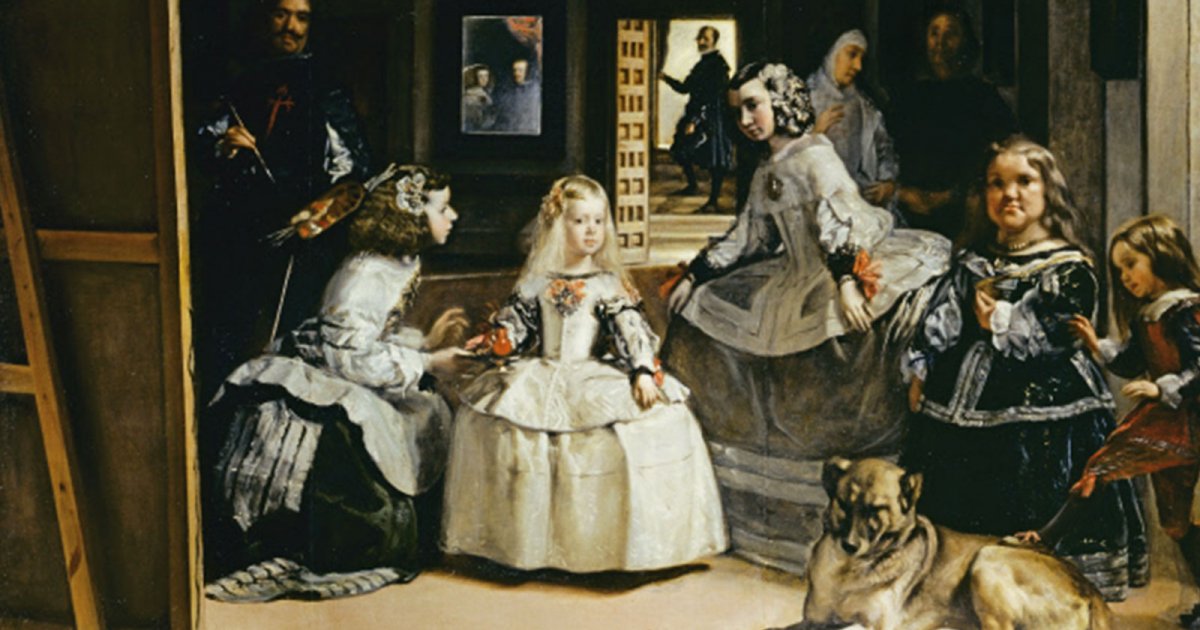 Audio File length: 2.40
Author: STEFANO ZUFFI E DAVIDE TORTORELLA

Language: English / USA
You've come to the hero of your tour, the supreme Diego Velázquez, the highest painter of the 1600s and possibly all of Spanish art. His paintings are displayed at the center of the museum's first floor, and are arranged in chronological order. The paintings tell the story of his biography: his beginnings in Seville, his passion for the realism of Caravaggio, his move to Madrid, the first trip to Italy with his boundless admiration for Titian, his work for King Philip IV and his family, his second trip to Rome, and his later works for the court of Madrid.
Among all of these, Las Meninas stands out, which is the Prado's most precious jewel. This masterpiece dates back to the final stage of Velasquez's career when he returned to Madrid as court painter after his second trip to Italy.
The scene is set in a wing of the Royal Palace which King Philip IV had granted to the painter as a studio. It depicts the maids of honor along with Infanta Margarita, standing in a palace hall with decorations that Velázquez has reproduced in the painting. The small girl is five years old and is dressed up like a doll; she is clearly the center and driving force of the scene.
The composition is deceptively simple: a court portrait. But is it really? Look closely: can you see the faces of the king and queen reflected in a mirror at the back of the room? They help you understand that Velázquez has lured us into a refined game, overturning spaces and situations. The king and queen are at the same time both spectators and protagonists of the scene: the reflection in the mirror requires their presence "on this side" of the painting, at your side. A further complexity can be found in the painter's self-portrait, on the left, where he is leaning behind a large canvas while he is painting... the exact same picture that you are now looking at!
All the characters in the large canvas have been identified. The dwarf on the right is called Maribarbola (and reminds us of Velázquez's masterfully painted portraits of court jesters), while the boy named Nicolas Pertusato breaks the equilibrium of the royal family by kicking the entirely indifferent dog, a splendid Pyrenean mastiff crouched in the foreground.
FUN FACT: Velázquez's chest bears the Cross of the Order of Santiago, which in fact he was awarded only three years after finishing the painting. According to tradition, the king himself painted the cross in the picture, on the painter's chest.