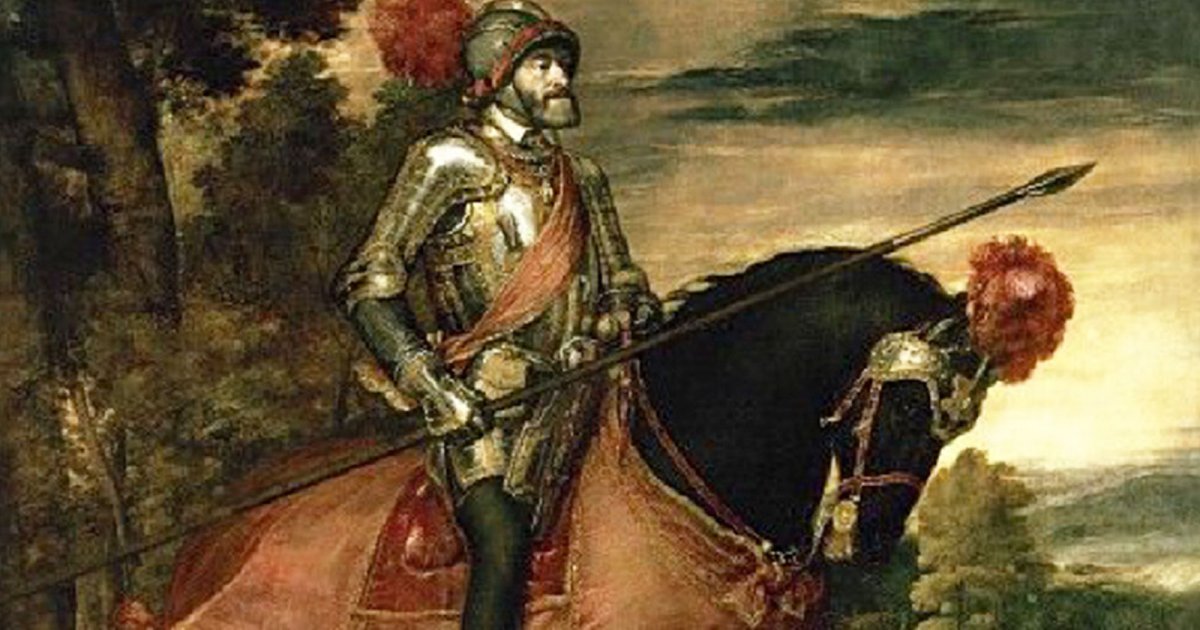 Audio File length: 2.41
Author: STEFANO ZUFFI E DAVIDE TORTORELLA

Language: English / USA
If you're a fan of Titian, I have good news for you: the Prado has an impressive collection of twenty-five of the Venetian genius' paintings, as he was Emperor Charles V's favorite painter. This incomparable collection is the heart of the huge section dedicated to Italian painting in the Prado.
I suggest starting with the large Portrait of Charles V on horseback in which you can see the emperor at the Battle of Mühlberg, where he defeated the German princes who had joined the Reformation and formed the Schmalkaldic League. Here Titian provides an unsurpassed example for all the equestrian portraits painted in later centuries: from Rubens to Van Dyck, from Rembrandt to Velazquez, and from David to Manet.
Charles V had called Titian to his side in Augusta in 1548, at the beginning of peace negotiations after the victorious end of the long war. To give you an idea of ​​the emperor's admiration for Titian, Charles V had reserved an apartment adjacent to his for the painter, including direct access between the apartments.
The painting shows you the emperor alone. It should be the celebration of a military victory with the king at the command of a large army, yet you don't see any other people. Concealed in shining armor, indifferent to the movement of the restless horse, Charles V is a lone hero standing in a landscape that becomes lost in the horizon far away. As if to contradict the official rhetoric which spoke of an "empire on which the sun never sets", Titian paints him with a sunset in the background.
You can, however, recognize the emperor's iron will in his expression, which was actually the only virtue Charles V was proud of; the sunset is counterposed to the prospect of timeless historical fame. Titian intimately knew the emperor's mind thanks to their close friendship, and it is depicted here with all his sensitivity as a portraitist.
Unfortunately the canvas was damaged in a fire in the 1700s that partly changed the range of colors, which are however still visible and powerful.
FUN FACT: when the writer Pietro Aretino, an expert of the courts, learned that his friend Titian was to paint the portrait of the emperor on horseback, he immediately sent him a letter of recommendations that instructed him to include symbolic figures in the portrait, such as Fame playing the trumpet or Victory holding a laurel crown. Fortunately Titian didn't heed his suggestions and instead chose to highlight the profound loneliness of the victorious leader.