PUERTA DE ALCALÀ, History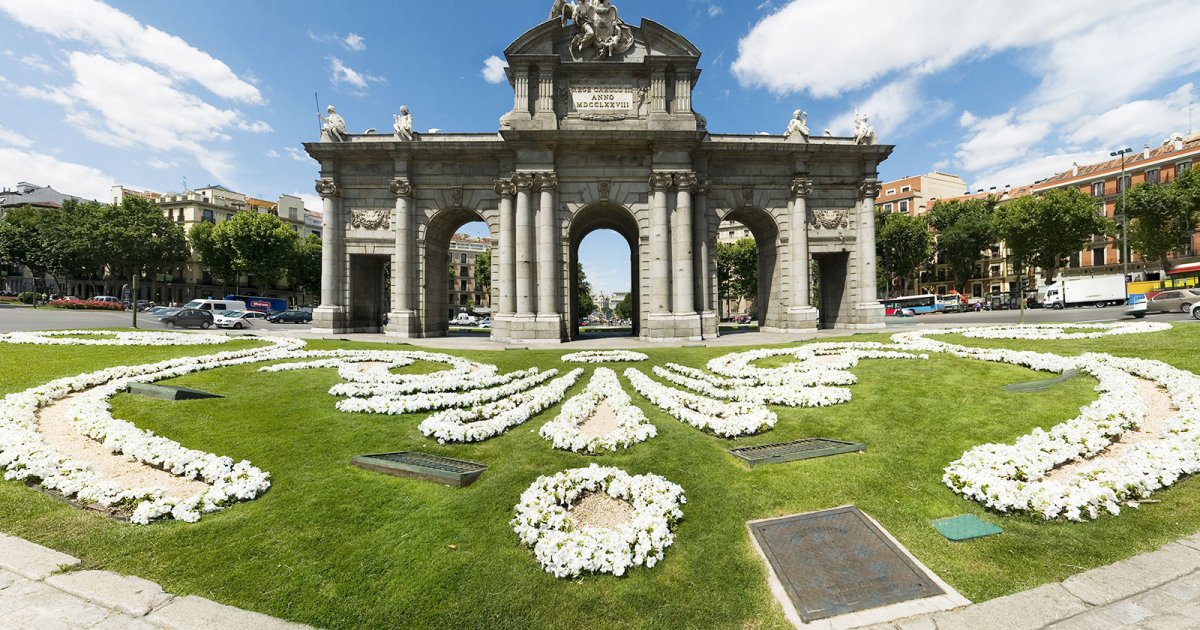 Audio File length: 2.47
Author: STEFANO ZUFFI E DAVIDE TORTORELLA

Language: English / USA
Hi, I'm Ed, your personal guide. Together with MyWoWo, I'd like to welcome you to one of the wonders of the world.
Today I'll accompany you through the Puerta de Alcalá, which is Madrid's symbol par excellence!
There it stands before you, the Alcalá Gate in the middle of a roundabout in the 19th-century Plaza de la Independencia, among the spectacular exteriors of some expensive restaurants and an entrance to Retiro Park. You should first know that the gate is named after the university town Alcalá de Henares, because the road that leads to it starts from here.
If you know Latin, you'll already have gathered that the the inscription on both of the gate's pediments says that it was built in 1778 by the decree of King Charles III of Bourbon. In this exact location there used to be another gate that had been built at the very end of the 16th century by Philip III to celebrate his wife Margaret of Austria's triumphal entry into Madrid.
The monument is by the Sicilian architect Francesco Sabatini, who designed it in the shape of a triumphal arch inspired by the great Roman Empire models. You've probably already heard the name Sabatini, and you'll hear it mentioned many times again in the discussion of architecture and city-planning in Madrid in the second half of the 1700s.
The exterior façade has ten smooth granite columns, and if you stand in just the right position it will frame the entrance into Calle Alcalá, the Cibeles fountain, and the Cervantes Building. The pediment is decorated with the royal coat of arms held up by Fame and by a child. On the sides, from left to right, you can see the four cardinal virtues: Fortitude, Temperance (with a staff), Justice, and Prudence (with a mirror).
On this façade and on the inner side there are bullet holes of uncertain origin which have been preserved in the five restorations that have already been carried out.
The inner façade is decorated differently. The pediment was decorated by a French sculptor and shows warriors who aren't fighting and armor and shields that seem to be abandoned, symbolizing the peacemaking efforts of King Charles III.
FUN FACT: at Christmas-time in 2016, the people of Madrid left hundreds of Nativity scenes around the gate in protest against the mayor, who instead of putting the traditional giant Nativity scene here had put some bright floral decorations.
And with this we have finished our tour of the Puerta de Alcalá: MyWoWo thanks you for staying with us, and will see you at the next Wonder of the World!