REINA SOFIA MUSEUM, Guernica - History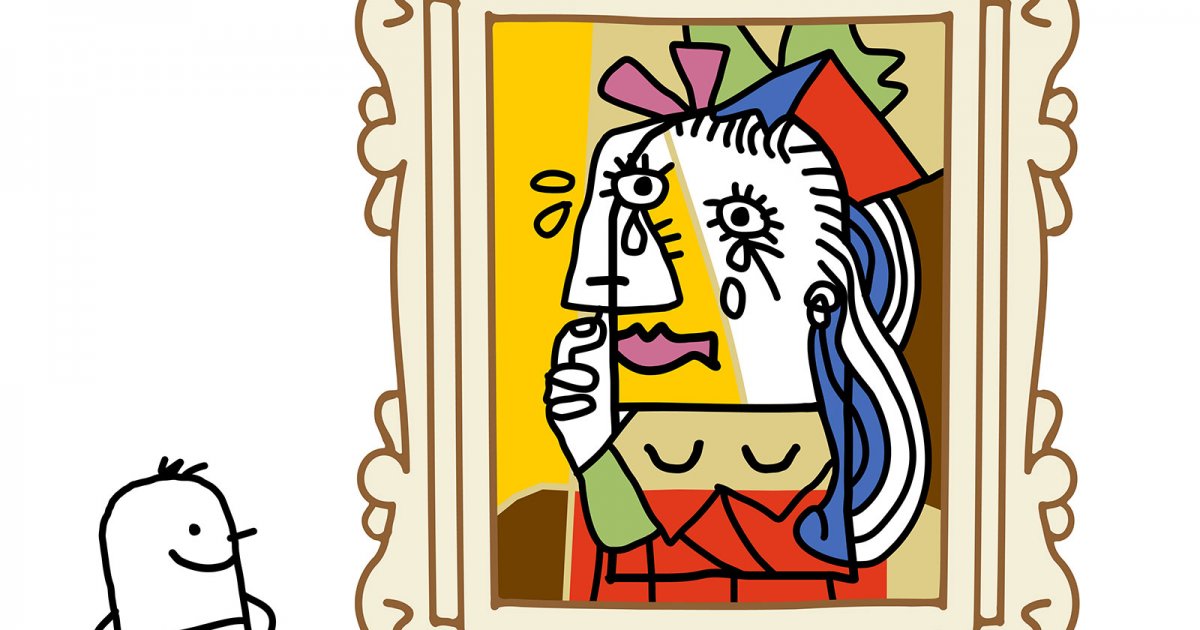 Audio File length: 2.32
Author: STEFANO ZUFFI E DAVIDE TORTORELLA

Language: English / USA
The fresco you are now admiring is three and a half meters wide and a little less than eight meters long, and is one of the world's most famous works of art. Universally regarded as art's great "manifesto" against all war and violence, Picasso donated Guernica to the Spanish state, but it was only made available to the public after the death of dictator Francisco Franco in the mid-1970s. As you can see, the big white wall serving as its background enhances the message's communicative power and the composition's dramatic intensity: it can be said that the entire Reina Sofia museum is designed around Guernica. The painting is named after the town that was the ancient capital of the Basque Country that was bombed by the German army during the Spanish Civil War in the thirties. The fresco's creation was detailed in numerous photographs that were taken by Dora Maar, Picasso's companion and worthy artist in her own right. Don't forget to take a look at these pictures, which are displayed opposite the painting: it's almost like personally watching the masterpiece's creation live.
You should know that unlike many of his fellow artists, Picasso showed no interested in politics or international affairs. But in the 30s at the outbreak of the Spanish Civil War, he definitively sided with the Republicans, and accepted official duties while engaging in propaganda against Francisco Franco.
So in January of 1937, the exiled Spanish Republican government asked the artist to create a mural for the Spanish Pavilion at the Paris International Exhibition. On April 26th, while the artist was still working on the first preliminary sketches, the German allies of Francisco Franco bombed Guernica. This military action is today considered a "dress rehearsal" for the air raids of World War II.
Picasso was horrified, and radically changed the painting's setting; Guernica was created in only a few, hectic weeks. Picasso only had a few, blurry photos of the effects of the bombing: his work is not only an illustration of a real event, but a statement against war and violence on innocent people.
FUN FACT: Guernica was reproduced in a tapestry that's displayed at the UN Security Council's office. You've probably seen it in the background at press conferences on TV.